Madam Storm Is An Experienced Professional Dominatrix Located In The English Capital London
I am Madam Storm, an International Dominatrix located from where I conduct Professional BDSM sessions in My private Play Apartment in Croydon, South London, which is also available to hire to established Dominatrices touring in the Capital. You will find Me to be a Sensual yet Sadistic Mistress. I am am expert in Domination, Humiliation, BDSM & the subjugation of submissives in general. The two elements of Pain & Pleasure fused together will enlighten your experience along with My Hypnotic ability to control your mind, leading you into complete unadulterated submission. Submissives deemed worthy will be invited to my Dungeon. I am a qualified Hypnotherapist & Teacher of Art of Seduction. I am from a theatre background and love creating scenarios & Role Plays. I've performed at Torture Garden & Cirque Le Soir, performing My Whip cracking & Sensual movement act!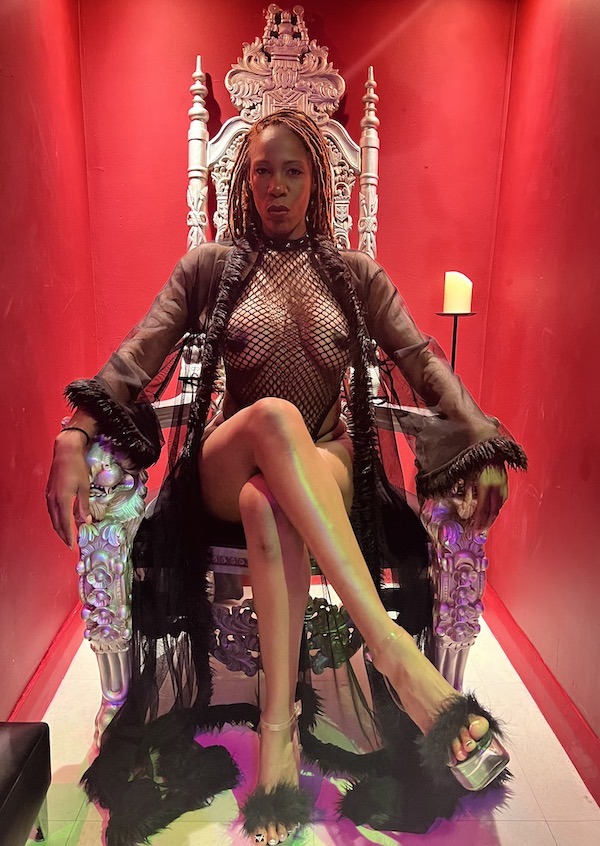 I enjoy a wide variety of Fetish scenes & activities when Dominating slaves & submissives which includes but isn't limited to Tie & Tease, Corporal Punishment, Seductive Sessions, Foot Worship, CBT, Foot Worship, Smoke Fetish, Slave Training, Financial Slavery, Boxing &Wrestling as well as Candle Play, Breath control, Hypnotherapy, Trampling,Poppers, Roleplay & Water Work. I also entertain applications from Couples for which an additional tribute will be applied.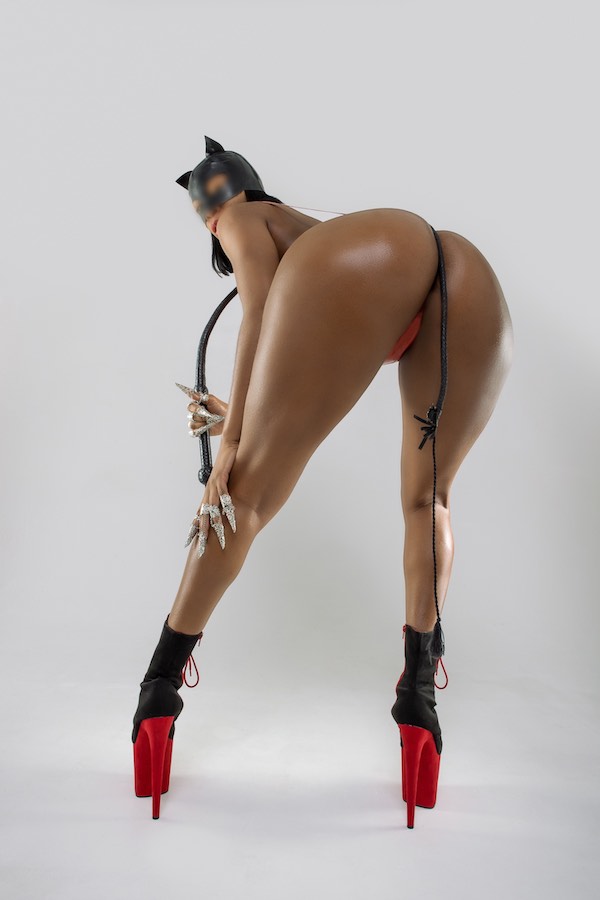 I am a Goddess & prefer nothing less than being waited on, Worshipped, Obeyed & Pampered by my subjects. I live for the finer things in life & command respect from my minions at all times. I have an affinity for Shoes, Leather & Latex. I am extremely aroused by the control I have when My slaves are kneeled before Me. No sex is offered as part of My services. Initial contact can be made by reaching out to me via my Twitter account or by telephoning respectfully on UK 07766 899243
More details from Madam Storm can be obtained by clicking the links below.
Site Links
Dungeon Hire
To enquire about hiring my Play Apartment please use the phone number above or reach out to me via Twitter.