Warsaw Prison Located In Poland Available To Hire To Touring Dominatrices & Film Producers
Warsaw Prison is unique facility both in Europe & world wide. We are located in a heart of Warsaw in Poland providing a unique opportunity to experience kinky prison stays. Two big Studio rooms, a Prison Cell block for prisoners as well as guest rooms for Mistresses & couples & a storage room filled with gear which gives a lot of opportunities to enjoy your kinky life. We are open every day of the week for touring Dominatrices as well as Fetish Film & Content Producers & Event organisers too. Our studio is located in Warsaw, next to the Citadel, not far from the Vistula River. It is a 30-minute walk to the Old Town. There is a bus stop next to the building & the metro is a 15-minute walk away. It takes 10 minutes by taxi from the Central Railway Station & about 20 minutes from the Chopin Airport. The building has an area of 650 sq m, it is a two-storey building with two wings on each floor & a central staircase. The facility features a number of different rooms with the Prison wing being at the very heart of our Studio, please visit our web site for a detailed breakdown of all the rooms which includes detailed floor plans as well as rent fees.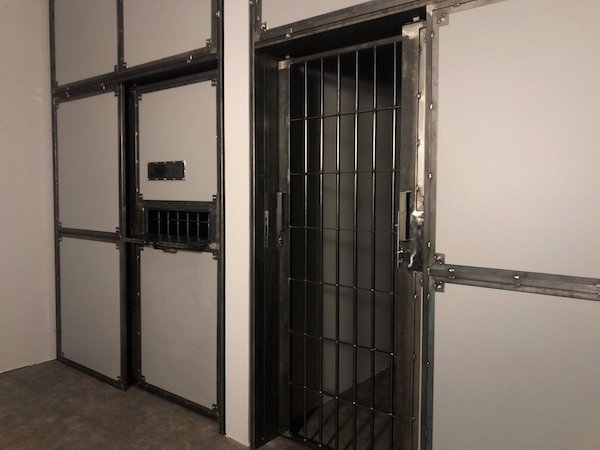 Our facility is open for booking by anyone. If are looking for a unique place with decent gear & friendly staff, we are here. All guests are welcome – FemDom, MaleDom but also couples who want to try out Kinky play. Our space is designed as a large space for Filming. The rooms are wide & the glass covers the entire space. The windows are covered, so there is no daylight during the Shooting. In addition to Furniture & Cinema equipment, we have basic equipment for Filming including Tripods, Lamps & Cameras, etc. We can also assist with filming as camera operators or set assistants. Films can be shot not only in Studio A and Studio B but also in rooms & the Prison Block. You can use our equipment from our supplies during Filming. Our rooms, two large Studios & the Prison block is a space that can accommodate 16-20 people.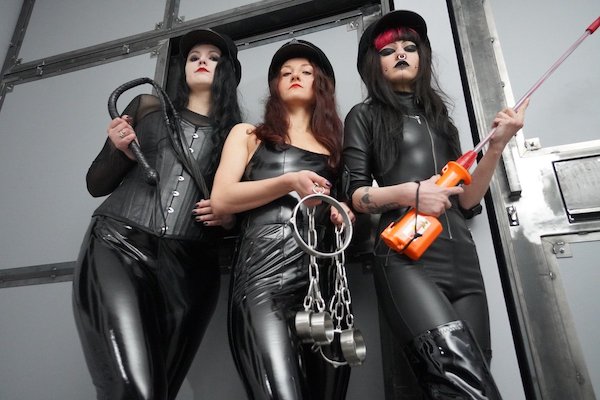 Over the years we have managed to amass a powerful collection of equipment. We have over 500 different types of accessories in stock to ensure that all your needs are covered when visiting the Warsaw Prison, please visit our web site for a full breakdown of all the items available at your disposal. In addition to the equipped facility, our crew can help with the organization, transfers & all back office activities.We can organize catering or help cook something for guests & have an equipped kitchen. Although our roots are in Female Domination & Male Domination, mixed meetings can also be arranged at our facility.
More information from the Warsaw Prison by clicking the links below.
Site Links
Prison Guards