Linking To Hogspy
We ask for a link back to our site from everyone we run free articles on & see this as only fair seeing as we link directly through to your site & send you lots of hits not only on the day your article goes live but continually afterwards as slaves & subs search our web site & searches come in through Google & Bing & all the other search engines. Our readers are very loyal & return frequently to our site & click through to the Mistress & Domina web sites we write about constantly.
Whilst we do have our own banners which you can see below we prefer you to write something about Hogspy on your web site or Blog page or include us on your Tumblr page or any other web site you own or operate By all means add our banner but please do so somewhere prominently such as your front page, in other words somewhere where it will be seen.
Remember if you want to write on your site about your Hogspy article then just search for it using the search facility on the site which is the small Box on the top right hand side of every page, enter your Pro Domme name then click the title of your article which will open a brand  new window dedicated to your piece which you can then use to link to in the usual way.
Below are our 5 different banners to choose from, use any of them you like but please place prominently.
Our web site address to link a Banner to is:  http://www.hogspy.com

Or
 Or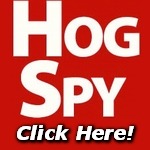 Or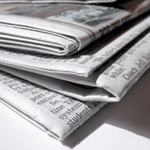 Information On Chatlines Operators:
Are you a Mistress, Princess, Domina or just a very Kinky Woman & want to own & operate your very own Chatlines ?
If you enjoy speaking on the telephone & want to use your Domination skills you can sign up & have your own lines up & running in no time at tall what's more is that it's totally free & you get to chose the times that you want to talk & at at rate that you decide. Slaves & subs around the world still very much enjoy Adult Chat lines & now it's possible for you to connect with them no matter where they're located.
Interested ? Find out more (Site Closed)