Cate McQueen London Based Professional Dominatrix & Content Producer
I was born the youngest of two Sisters in Sheffield I went to a state mixed gender school where I was a relatively smart but naughty Girl. I played Hockey & some other sports & attended Army Cadets as an extra curricular activity. Army Cadets seemed to teach MFe a lot about Discipline & I quickly progressed in the ranks bossing the boys around. Apart from this for fun I'd practice my make up & Hair skills. After school I worked hard in many dead end jobs & ended up moving to Dubai where I bagged & blagged working in a high stress corporate career in the area of the Dubai Industrial finance centre where I fell in love with business Women's dress sense. Prada pencil skirts, Gucci high heels & exquisite handbags & figured if I dress the part surely I will become the part but unfortunately the corporate life wasn't for Me. But the Luxury life was. Being a Sexual person with a strong interest in BDSM I decided to move to London & pursue my dream of becoming a Sex worker! After reading a blog about sugar daddies I thought maybe I could get those get Gucci shoes!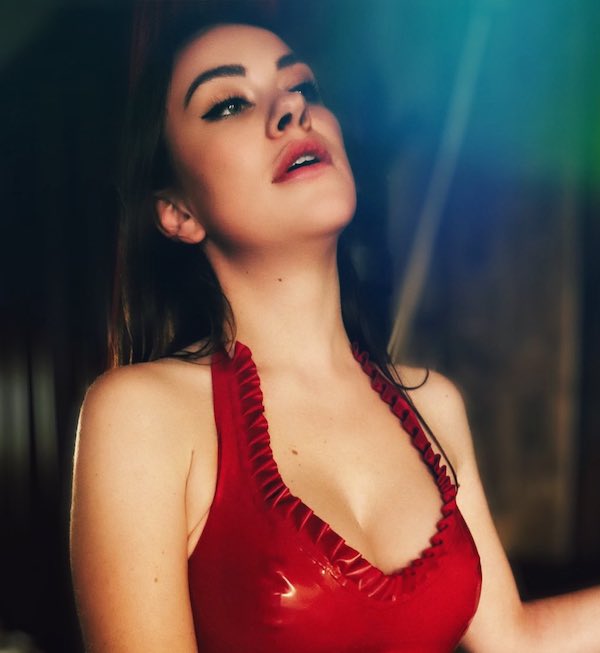 If you are truly submissive & want to Serve Me in real life then you should be prepared for an intense Session where you will surrender to Me & I will be completely in control. I get the absolutely most pleasure out of real life meetings & would love to accommodate your kinks so for this reason I have a specialised booking form for in real life bookings where we can identify what you would like out of a session. If you would like to book a session then please send Me a respectful email via my web site & I will send you the form.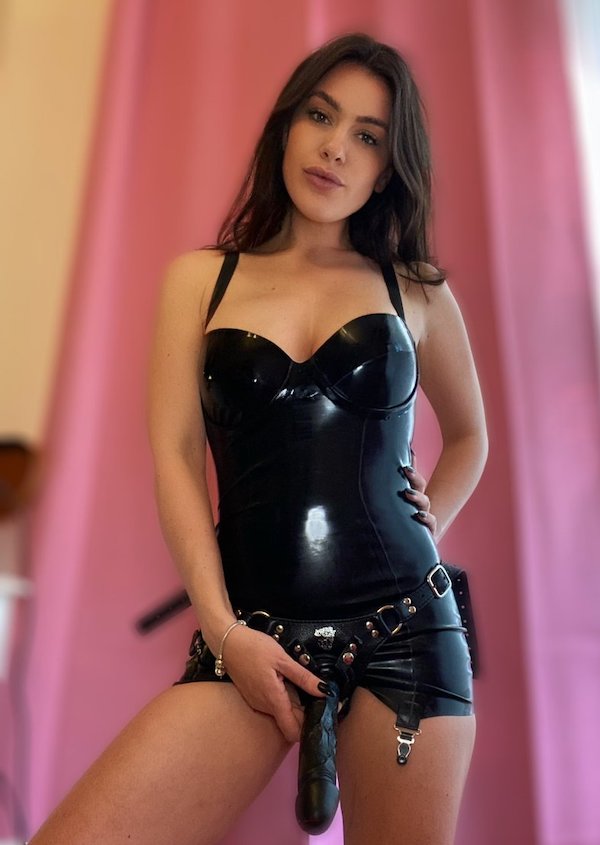 If You're driven to serve Me but are unable to meet in person, no matter. Join Me in my online playground. Anal Stretching – Yearning to work on your gape so that you can truly please Me when you have the chance to grace Me with your presence? You will be introduced to a plethora of girths & lengths for your Training & My amusement. You will crave My encouragement as you squat for Me & thank your Mistress for helping you meet your stretch challenges. Don't have your own toys? I'll curate a bespoke selection to challenge your willing hole. Custom Clips – I am an Artist. I'll turn your twisted Fantasies into a custom clip or personalised clip.Imagine having Me all to yourself & getting to play My clips over & over again. My specialities include Key holding, you're already dreaming about Me controlling your encased genitals. Your intense desire to offer control of your orgasms to Me is understandable. I will take control of your Chastity device for a negotiated period either by holding the key, use of a sealed envelope, plastic locks or through a safe device. You will check in regularly to please your Queen. A locked cock always makes Me smile & making Me smile often gets rewarded. Weekly tasks, random checks, Tease & Denial, supervised orgasms or edging are all in play. Remote Rule – Have a remote operated toy? Give Me control & I'll edge you to oblivion. With the wonders of modern technology, I can dominate you with the touch of a button. Think you have enough self-control as I whisper in your ear? Pantie Pleasures -Savour My majestic scent? My used underwear can be posted to you for your pleasure & intoxication. We can choose a pair of kinky knickers together if you'd like. Sissy Sessions -There is no need to hide your wish to be emasculated & Feminised. I will transform you into the princess you wish to be with make-up sessions, choosing your wardrobe, encouragement & Humiliation, especially when they are the same thing. Anything else – Of course! I will discuss any burning desire or Kink that you're itching to explore. Tell Me your debauched delights Confess your depraved desires. Let's make those dreams a reality.
More information from Cate McQueen London based Professional Dominatrix by clicking the links below.
Site Links
FemDom Tours