Cross Dressers Party In Dallas & Broadcast Online As Goddess Ashlee & Mistress Daria Present Dazzling Dollz Live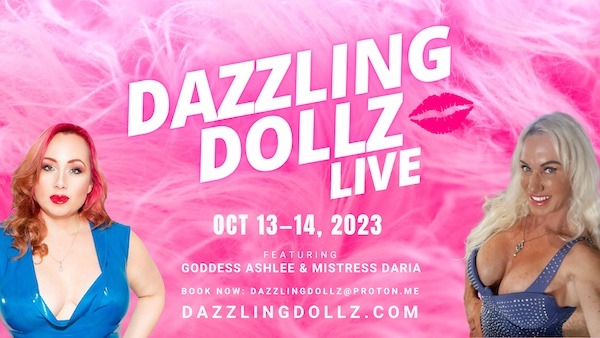 Party news in as Goddess Ashlee & Mistress Daria announces their Cross Dressers event in Dallas with a simultaneous live broadcast.
13th – 14th October 2023
Goddess Ashlee & Mistress Daria join forces next month as they host their unique Dazzling Dollz Cross Dressers party which is taking place over 2 days in Dallas, Texas, as per the dates shown above. Furthermore the whole event will be broadcast live across the globe giving those unable to attend in person the opportunity to tune in to see all the action. Hogspy caught up with Goddess Ashlee who explained " This interactive Party will be the broadcast of a live event Myself & Mistress Daria are hosting in Dallas. The broadcast will involve a live tutorial to learn tips & tricks! You can participate as much or as little as you want!! You can request screen time to talk & interact with others & be seen & show off your outfit. We will be checking in with other groups & participating with them Worldwide. At the end of this party, we will have a best-dressed contest with different prizes & as if that weren't enough, every participant will receive an Online swag bag full of goodies to support your cross-dressing adventures!
Tickets for the event for either in person or Online are limited in number with applications now being accepted via the official Dazzling Dollz Blog site which provides additional information about the Party & includes a direct email address.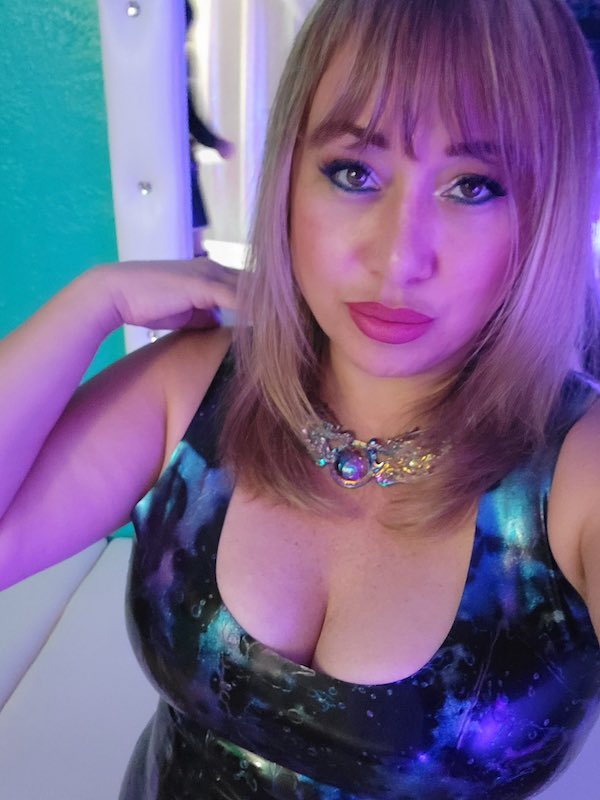 Goddess Ashlee, who's located in Dallas & tours frequently across the United States of America & last featured on our site shortly before Her New York City & Philadelphia FemDom tours earlier this year & Mistress Daria who also is based in Dallas & also travels across America Dominating slaves & subs & previously appeared prior to Her Washington D.C FemDom tour last year need little introduction as two very experienced Professional Dominatrices & Kinksters who between them enjoy a wide variety of Fetish scenes & activities which, aside from Cross Dressing & Sissy makeovers includes Foot & Heel Worship, Humiliation & Degradation, Spanking & Whipping & Bondage scenarios too. Chastity Training including Key holding & long term lock ups is also possible with both Domina's.
You can find out more information as well as see additional photos via the Mistress Daria web site
Alternatively you can find out more details & see more pictures by checking out the Goddess Ashlee web site
Ticket enquiries for both the live event as well as the Online broadcast can now be made via the Dazzling Dollz site