Domination Couples Class Kink On The Table Bought To You By Mistress Daria In Dallas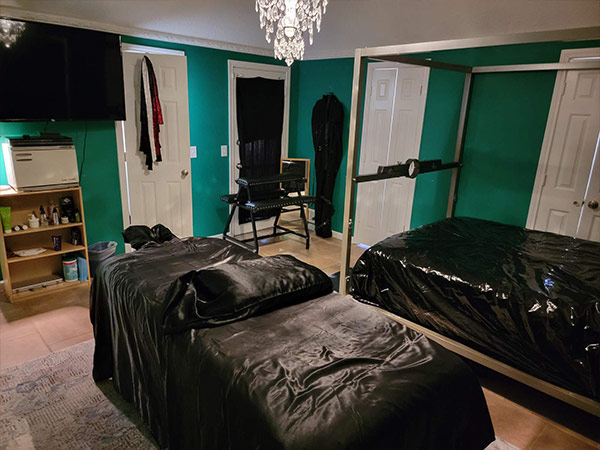 Domination class news in as Mistress Daria hosts Her Couples event Kink On The Table from Her very own Meridian Dallas Dungeon.
16th December 2022
Professional Dominatrix Mistress Daria announces Her next class which is being held from Her Meridian Dallas Dungeon later this month & aimed specifically at couples, tickets for which are now available to purchase via the Meridian's web site & is taking place as per the date displayed up above. Hogspy caught up with Mistress Daria who explained "Learn how to titillate, Tease & Torment your partner on the table. This class will teach you techniques for driving your partner wild. As a couple you are welcome to come & trade off to both learn the techniques or simply keep one partner captive on the table while the other spends the entire class practicing. There will be refreshments before & after. The class is hosted in My Meridian Dallas Dungeon where you will feel safe & secure letting your inhibitions go. The class is taught as a group but we will break off into separate rooms to practice what we learn. What is kink on the table? These classes are based on the BondassageTM protocol. You will learn basic Bondage, Sensual touch, Sensory Deprivation, Sensory overload, Spanking, Flogging & other kinky techniques. Spice up your amorous adventures with this entry level Kink class that very well may open the door to a BDSM exploration that will deepen your Erotic Playtimes! The class duration last between 3 to 4 hours with a per couple fee & is limited to the first three or four applicants who sign up. Class fees are non refundable which can be made in a variety of ways, further details for which can be found via My web site or by contacting me directly"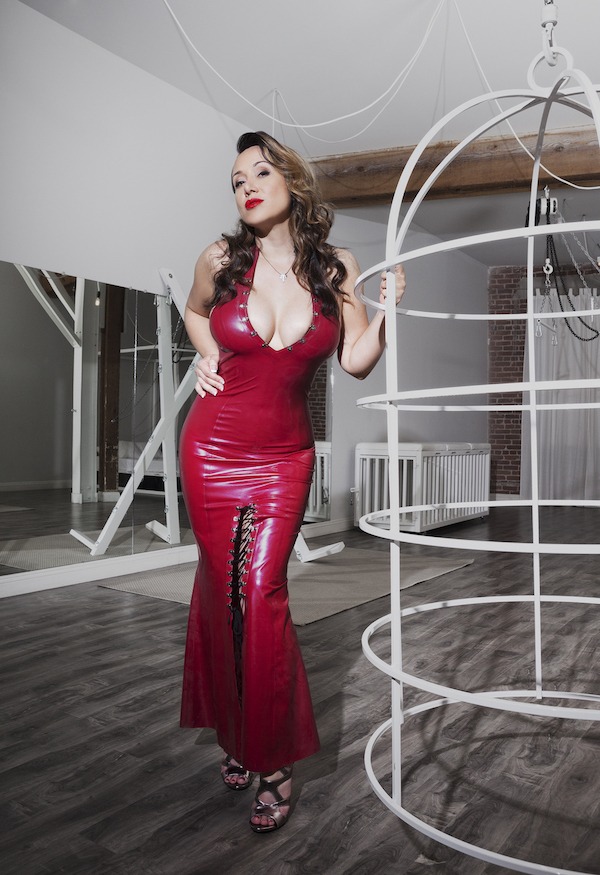 Mistress Daria is a vastly experienced Professional Dominatrix with an in depth BDSM skill set who's based in Dallas & tours across the United States. The Meridian Dallas Dungeon is a multi room & fully equipped Dungeon style Air BnB facility in Texas which is available to hire to established Dominatrices & Content Producers touring in the region.
You can find out lots more information about the approaching Kink On The Table class & secure your couples ticket as well as keep an eye out for future event announcements via the Meridian Dallas Dungeon web site