Elena De Luca America FemDom Tour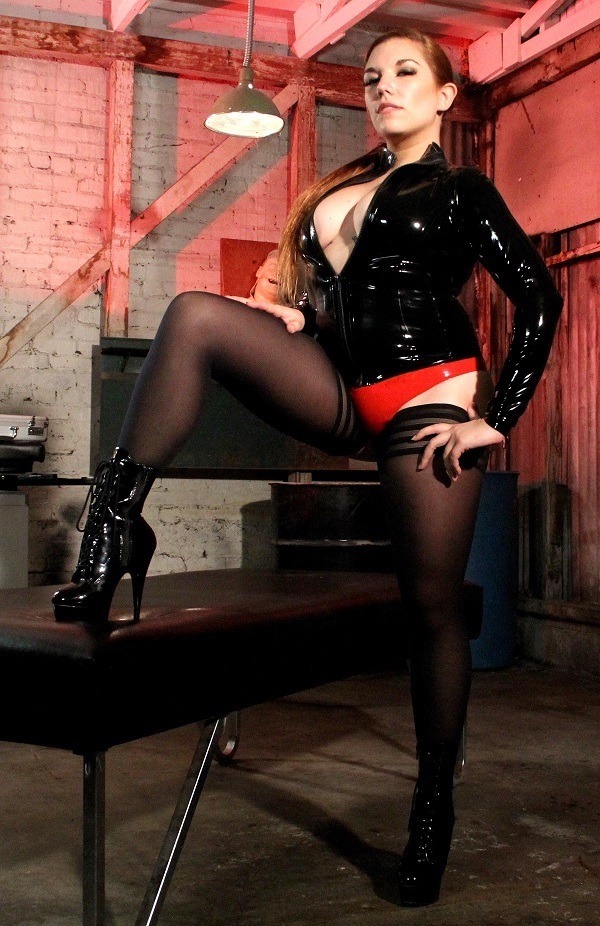 Fall travel news as Elena De Luca confirms Her eleven City Female Domination tour across the United States of America starting soon.
September – October 2018
Elena De Luca hits the road soon & embarks on Her massive early Fall tour across America taking in multiple destinations along the way. Respectful applications to Serve Ms De Luca in all of the approaching locations can now be applied for by completing the small form easily found in the "Contact" section of Her web site & carefully observing the Session request guidelines. A direct email address & telephone number are also provided too. Professional Domination Sessions usually run from mid morning until late in the evening when Elena De Luca tours & they're open to novices as well as the more experienced slave & submissive but please note that you may be required to pay a deposit in order to confirm your Session. The tour dates & destinations are confirmed as:
Los Angeles 25th – 27th September 2018
San Diego 28th September 2018
Los Angeles 29th September 2018
Dallas 30th September – 2nd October 2018
New Orleans 3rd – 7th October 2018
Austin 10th – 12th October 2018
San Antonio 12th – 14th October 2018
Houston 14th – 15th October 2018
Chicago 16th – 17th October 2018
St Louis 17th – 18th October 2018
Nashville 21st – 23rd October 2018
Washington D.C. 23rd – 25th October 2018
Please be very clear in any application sent as to where you're applying to Serve. During this Fall tour Ms Elena De Luca will utilise local Dungeons & Studios such as at Ivy Manor in Los Angeles & Midnight Manor whilst in San Diego as recently reported here on Hogspy In New Orleans Ms De Luca will host Sessions from a Hotel setting as She joins in this years DomCon celebrations & in Chicago Sessions will be conducted from the Dungeon of Mistress Simone. Full details of the specific setting for each location can be found on Elena De Luca's web site & Social Media feeds including Twitter or by reaching out to Her.
Worth mentioning too that aside from individual FemDom Sessions during this trip, Ms Elena De Luca will also be available to be Served in double Dominatrix Sessions alongside a number of Her close friends & associates such as Mistress Hannah Hunt & others in Los Angeles Domina Shannon in Houston & Mistress Simone in Chicago. Once again, specific information on all of the double opportunities on this tour can be obtained via Ms De Luca's site or by contacting Her directly.
Mostly located in New York City with occasional travel throughout the United States of America, sometimes further afield, Ms Elena De Luca is an experienced & regarded Dominatrix who enjoys a wide variety of different types of scenes & activities when Dominating Her subjects including but not limited to Spanking & Flogging, Foot & Heel Worship & Role play scenarios too, check out Elena De Luca's web site & Twitter feed for much more comprehensive details of Her Session preferences & approach which can incorporate Chastity Training as well.
You can find out more information & apply to Serve in all of the approaching tour locations as well as see additional pictures via the Elena De Luca web site