Ongoing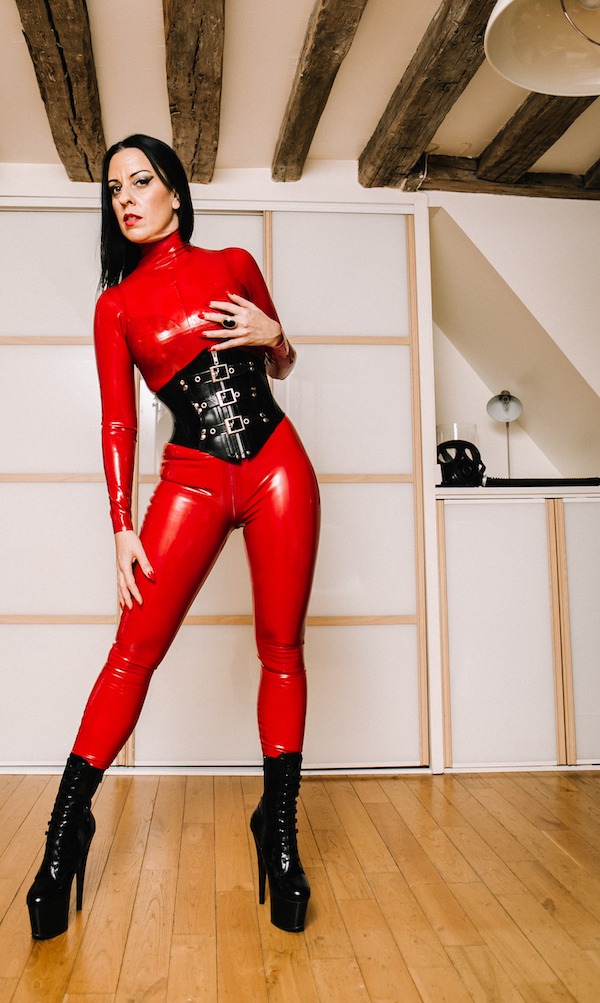 News in as Lady Bellatrix announces She's remaining in Paris for the foreseeable future.
Following Her tour to London last Autumn Lady Bellatrix has confirmed that She will be staying in the French Capital from now on where She continues to host Professional Domination Sessions in Le Marais, the 3rd arrondisement of Paris & will not be touring at all over the coming months. Respectful applications to Serve the Queen of Mean can be applied for by completing the small form easily found in the "Contact" section of Her web site & adhering to Session application guidelines. FemDom Sessions in Paris run from mid morning until late in the evening & they're open to novices as well as the more experienced slave & submissive but please note that you will be required to pay an advance deposit in order to confirm your appointment.
In other news, Lady Bellatrix, along with Her close friend & associate Schrodringer's K8 confirms that She's hosting a multi slave party taking place at Her premises on the 27thJanuary 2019, tickets & enquiries for which are now available via their respective web sites. Furthermore, Lady Bellatrix is continuing to Film FemDom Clips & Movies in Paris which are available to purchase via various different platforms with updates now taking place every Friday, Saturday & Sunday for those slaves & subs who are unable to Serve Her in person or who simply cannot wait to see Her in action, more information & links for such can easily be found on Her site.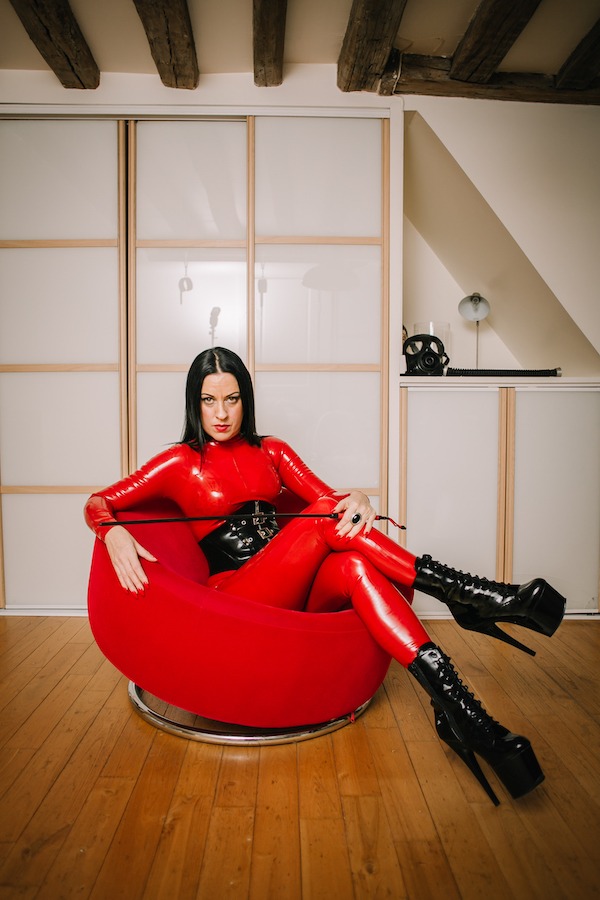 Lady Bellatrix is an experienced Dominatrix who enjoys a wide variety of different types of scenes & activities when Dominating Her slaves & subs including but not limited to Corporal Punishment, Foot Worship & Humiliation & Degradation to name a small selection, check out lady Bellatrix's web site for much more details information of Her Session preferences which can also include Chastity Training too.
You can find out lots more, apply to Lady Bellatrix for a FemDom Session in Paris as well as purchase a ticket for the approaching multi slave party by visiting Her web site