Latex Catsuit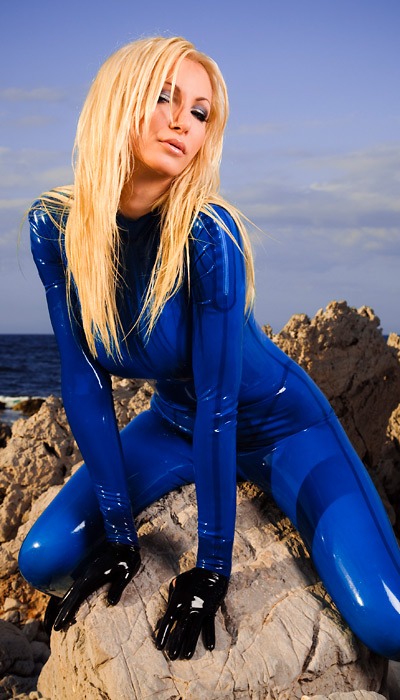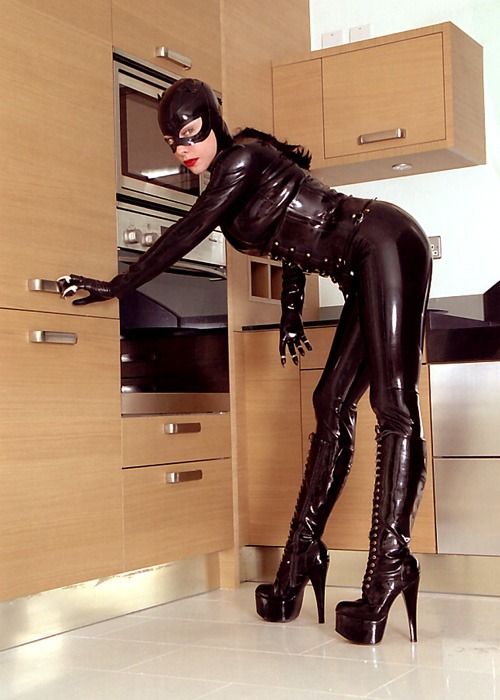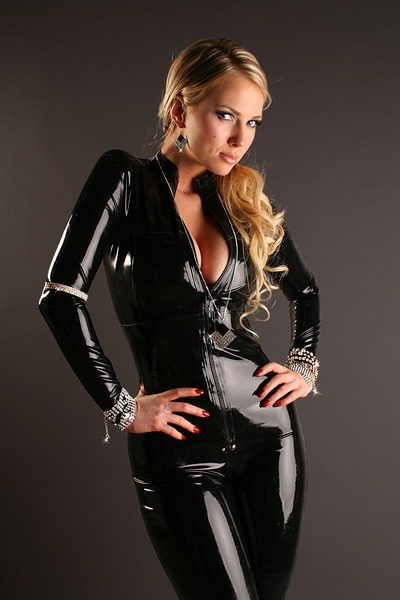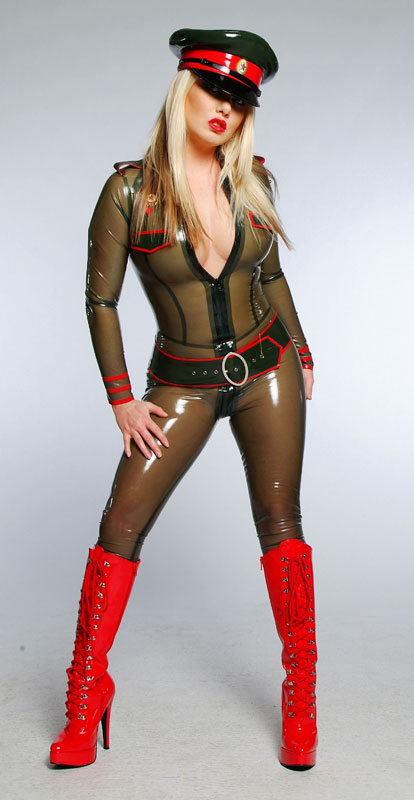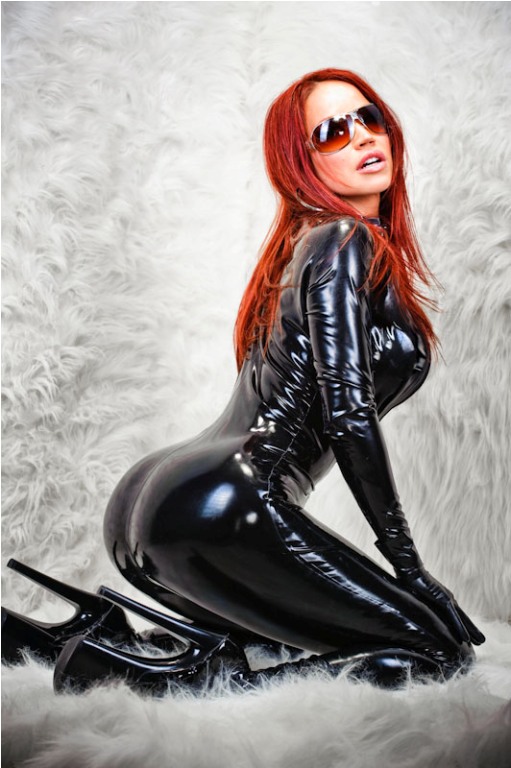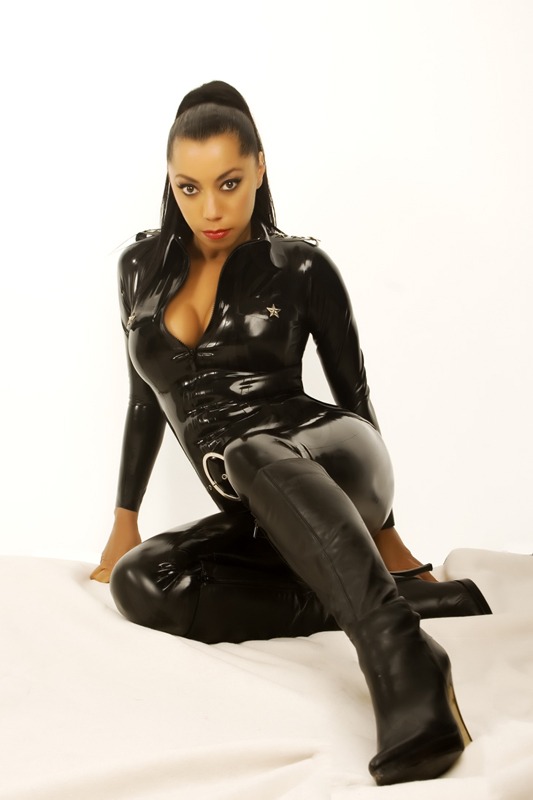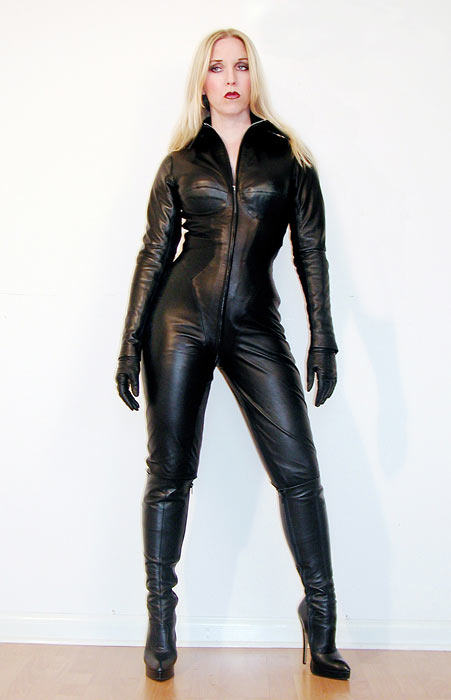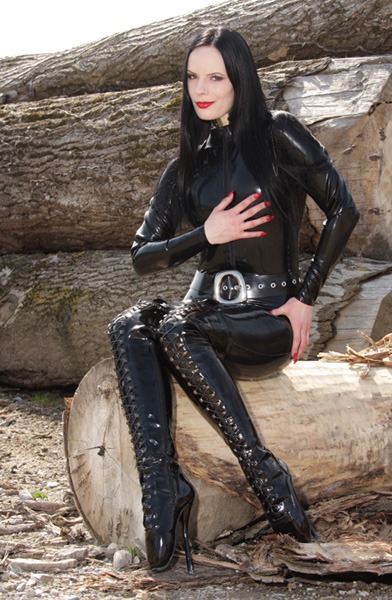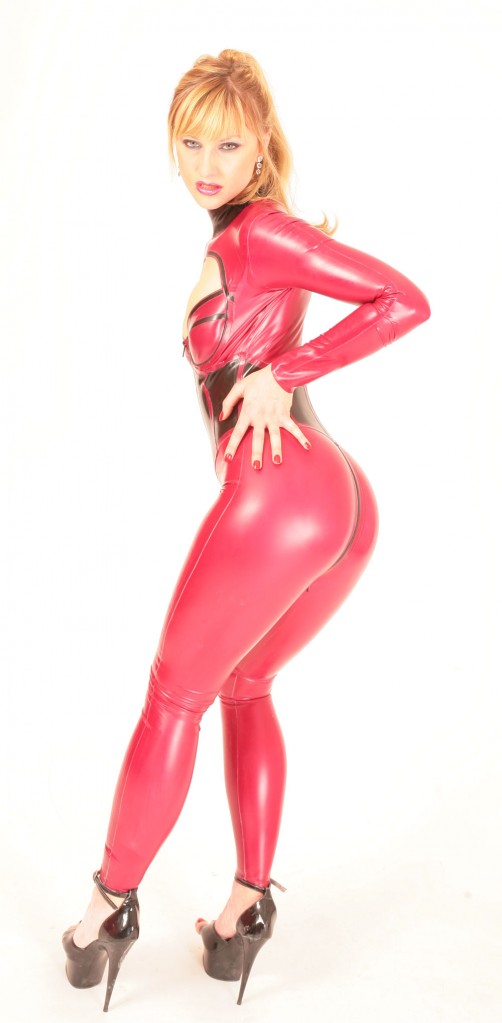 There's no doubt Scarlett Johansson looks fantastic in Her Catsuit in the new Iron Man 2 movie out soon on general release at all good Cinemas. This got Hogspy thinking about the FemDom & Fetish World & how popular the Latex Catsuit is in all its various styles & colors. Catsuits have long been part of many a Mistresses wardrobe & continue to be as popular today as they've always been & not just with Dominatrices but also often adopted by the entertainment industry especially the Film & Music businesses.
Whether accompanied by high Heels or Thigh length Boots everyone has their favourite Latex Catsuit look. Corsets are often also worn with a Catsuit & Hoods & Masks are sometimes a feature too.
After trawling the internet for days & contacting some of the biggest names in the FemDom scene from London & across the world we've put together some of the best photos of Mistresses & Dominatrices wearing Catsuits in a variety of styles & different colours with various different styles of Foot wear too.
Hogspy would like to thank all the Fetish Models & Mistresses for their cooperation in putting together this Latex Catsuit photo feature which we're certain all our readers will enjoy.
You can find out more about all the Mistresses & Models featured by visiting their respective web sites including  Susan Wayland via Her site & Mistress Absolute on Her site Search Online for pictures & info about Ancillia Antilia. More on Lexi Sindel can be seen on  the FemDom Empire web site & you can  get further details about Bianca Beauchamp by searching the net. Alternatively check out the web site of Lady Seductress (Now retired) More on Mistress Sidonia Von Bork can be seen on the English Mansion web site & the Rebekka Raynor web site has more details about Her. Finally Mistress Valkyrie does not have a web site & is retired.
Check our article too featuring Mistresses & Dominatrices with Motorbikes