Leeds Dungeon Hire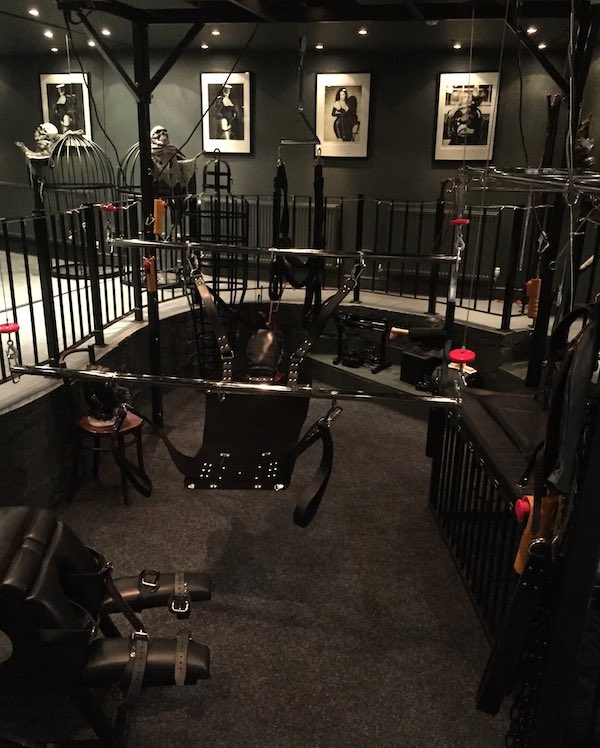 Continuing our Dungeon hire theme today we focus on the Chambers Of Depravation located in the Northern English County of Leeds.
Yorkshire
The Chambers of Depravation is a multi room & multi themed Studio located in Leeds, West Yorkshire which is available to hire to established Dominatrices touring in the region as well as Film & content Producers. Owned & operated by none other than Mistress Davina who has created the vast play space over a number of years the Chambers are available to rent from one hour upwards, every day of the week. Situated in a semi rural setting close to Leeds and Bradford Airport & a short distance from the nearest train station. Private parking is available 24hrs a day too.
The Chamber is on 2 floors, both fully Equipped for their different purposes. The upper floor is dedicated primarily to Cross Dressing, with a fully mirrored wall reflecting beautifully dressed Mannequins & a vast Shoe rack to suit all tastes. There is also a Fetters fully rubber lined "Voyeur Box", Whipping bench and Bondage Chair. The Bondage Rack is the new addition to the upper Dungeon. A metal grid for Rope Bondage scenarios is another very popular piece of equipment.
Alongside the top Dungeon is the "Study", which is ideal for Schoolroom scenarios & homes various Corporal Punishment tools, a large variety of Canes & Tawses are available, along with "Blackboard and Tressel" as well as "Traditional Head Mistress Gown and Mortar Board". Mirrors are strategically placed for those of you who wish to admire themselves being punished. The upstairs landing has Tea & Coffee making facilities & a display cabinet housing the most beautifully hand-crafted Whips & Floggers. The fully tiled Shower room is accessible from the landing with freshly laundered towels personally placed there daily by Mistress Davina herself.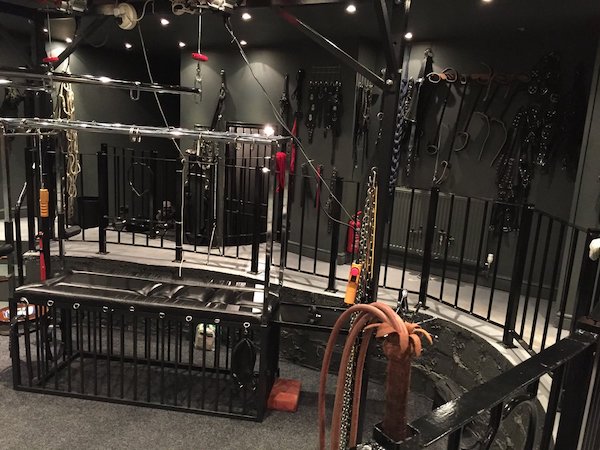 The lower Dungeon has a more austere feel to it, the centre pit area having a full length Medieval stretching rack. Fetters Whipping bench, Gibbet cage, double Electric Suspension Rig & another single Suspension Winch. The outer area of the "Pit" is fitted out with a Fetters Bondage Chair, 2 gated holding Cells, Bondage board & wrought Iron Stocks are very cleverly incorporated into the Iron work that encloses the pit area. This Chamber has to be seen to be appreciated.
You can find out more information & make hire enquiries by reaching out to Mistress Davina via the Chambers Of Depravation web site