Loyal Fans FemDom & FinDom Profile Links Feature On The Hogspy Fan Page
As frequent readers of Hogspy may noticed we have recently update our dedicated Fan Page with pictures linked through to individual profiles on Loyal Fans. We are absolutely delighted to feature L.F's content creators on our page which we're constantly updating as new creators join the platform. If you're a Mistress or Dominatrix & considering offering Clips & Pictures to fans as well as talk on the phone or via video calling, not to mention receive tips & more then Loyal Fans is an excellent option. Customer support for both creators & fans alike is fast & compliance is well adhered to as well. Payments are made to creators on a frequent basis, typically twice per month. You can join Loyal Fans here with initial sign up only taking a few moments which is always worth doing to secure your creator name if you don't have the time immediately to upload content such as photos & clips. If you're a slave or sub, paypig or cuckold join Loyal Fans here to go straight to the action & search for a Mistress or Dominatrix or Financial Dominatrix many of whom are live on the site right now.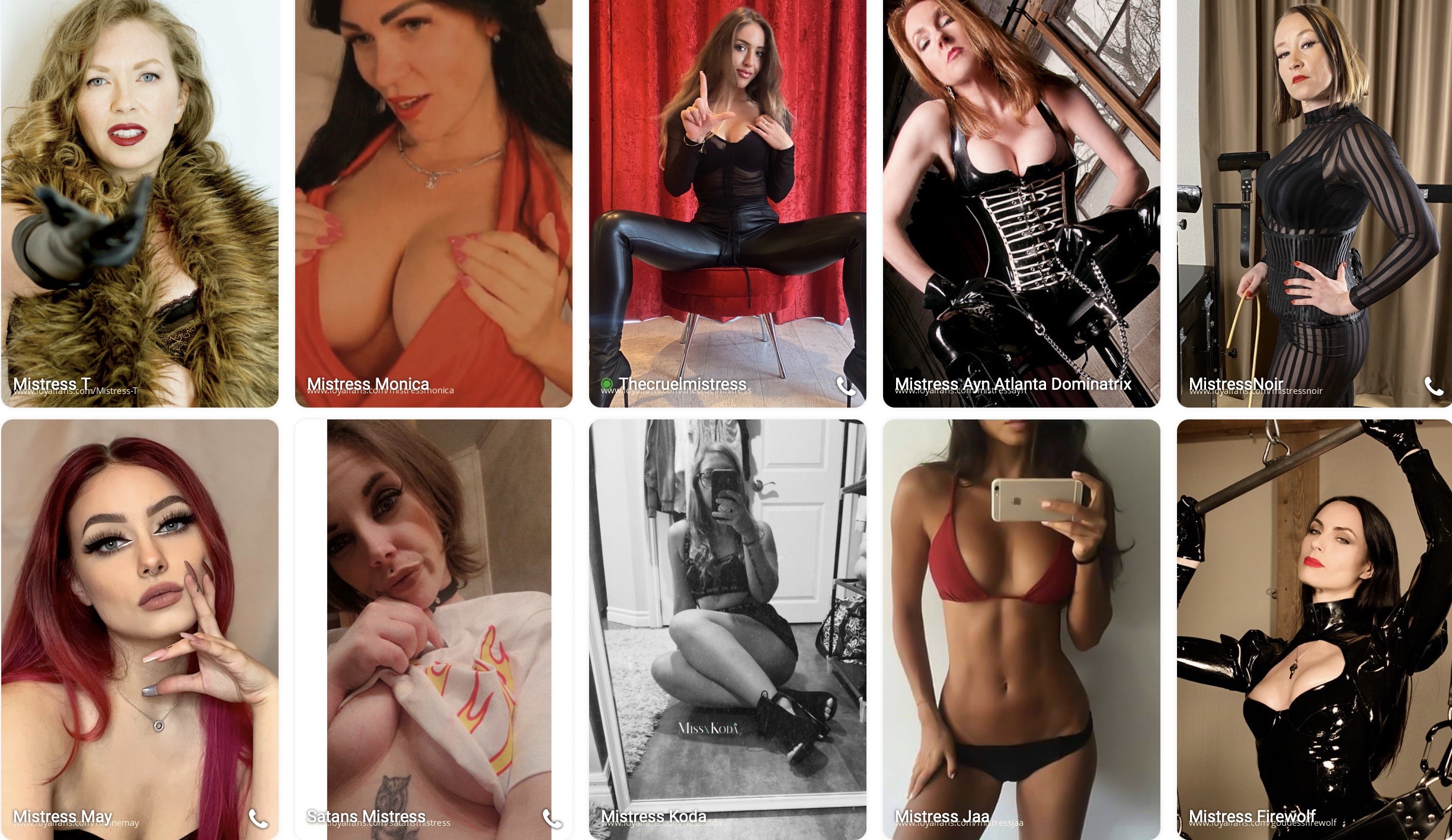 Whether you're a Mistress or Dominatrix a Princess or Goddess & already have alternative arrangements in place then keep L.F's in mind as a secondary or back up option, which as mentioned above is worth joining to secure your name & title.
If, as a creator you join Loyal Fans with us, which can be done by clicking on any of the "Join loyal Fans" links in this post we will add you to our dedicated fan page, which you can check out via our site's main index at the top of this page, on top of that we will also Retweet your posts over on the Hogspy Twitter feed on a daily basis, both of which we offer for free & which does not negatively affect your income. Please note that additions to the Hogspy fan page may be limited in number & Twitter Retweets are subject to limits in order to maintain the integrity of our feed & overall balance.
If you're a slave or sub, cuckold or paypig or whatever your Kink if you join Loyal Fans you'll not only find a vast array of Mistress's, Dominatrices, Goddess's & Rinsers to Serve but also a huge way of doing so too whether that be on the phone through dedicated chatlines, via SMS text message, live video calls, pay to view clips & pictures & more, all backed up by good support & which continues to attract a lot of new creators from all over the world every single day.

Loyal Fans offers a great opportunity to interact in a variety of ways on well designed & easy to use platform for both creators & fans.