Texas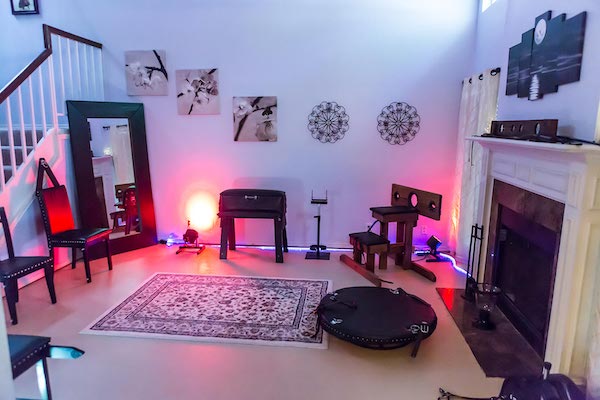 Returning to FemDom rental options we look at the Meridian Dallas Dungeon in Texas.
The Meridian Dungeon is a multi room facility located in the heart of Texas which is owned & operated by none other than Mistress Daria. Available to hire to established Dominatrices touring in the region as well as Fetish Photographers & Film & Content Producers not to mention Kinky Couples too.
Hogspy caught up with Mistress Daria, who previously appeared on our site prior to FemDom tours across America earlier this year who told us " Welcome to my new BDSM & Fetish Dungeon for hire to professionals and couples in Dallas. The Meridian Dallas is the premiere spot for Kinksters to indulge in their fantasies with a Professional Dominatrix.
All Professional Dominants in Dallas are invited to rent this wonderful play space. If you are a traveling Dominatrix then you will find the Dungeon well equipped for all your needs.
Couples who are into the Fetish Play can rent the Dungeon for their own personal use. Cant store a St Andrews Cross in the living room? No space for Bondage Table in the bedroom? Then the Meridian Dallas Dungeon is the ideal destination to carry out your kinks in a safe environment.
If you're a local or a touring Photographer heading to Dallas & need a venue for a kinky Photoshoot we have the perfect place to shoot & at the same rates as Fetish professionals."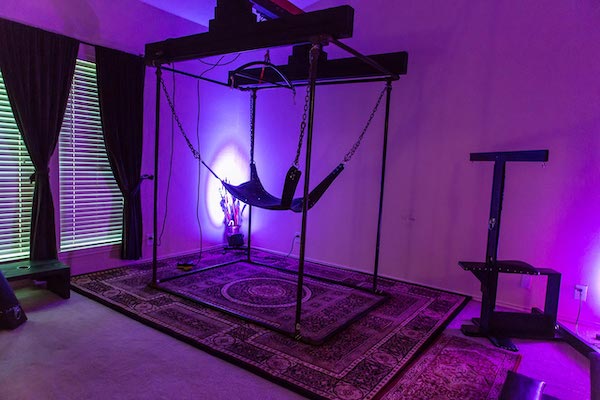 The Meridian Dungeon is a fully equipped facility with a wide variety of apparatus & Toys just some of which include Swing with motorized Wench, St Andrews Cross, Bondage Table, Bondage Bed, Kneeling Stockade, CBT Torture Chair, Bondage Sleeper Sacks & a Motorized Fucking Machine as well. Check out the Meridian's web site for a much more comprehensive list of all the equipment it has to offer.
You can find out lots more information & enquire about the various hire opportunities as well as see additional pictures by visiting the Meridian Dallas Dungeon web site