Meridian Dallas Dungeon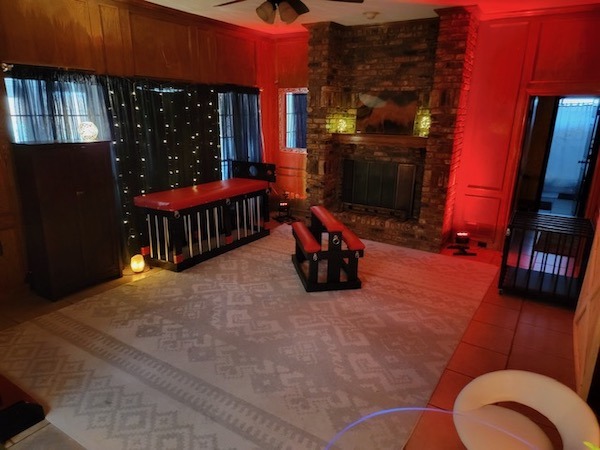 Returning to FemDom rental options today we look at the Meridian Dallas Dungeon located in Texas in the United States of America.
Texas
The Meridian Dallas Dungeon is the creative endeavour of professional Dominatrix Mistress Daria. After many fruitful years in the scene & a professional Dominant Mistress, Daria decided to create this Dungeon, to share Her expertise. This Dungeon functions as Her Playspace, a kinky BnB to renters & a workshop space for classes.
The Meridian is a private dungeon & is not available to the public. To rent or attend an event, you must be vetted privately first. Unlike large public Dungeons, you are not required to become a member but you will be required to sign a liability waiver. Entry to the Meridian is by advanced appointment only & same day inquiries will not be entertained. The Meridian is a 2000 square foot kink facility situated in a suburban environment. This Dungeon is a hybrid between a professional Dungeon & an air BnB. You will find all the amenities that you would expect at your everyday air BnB rental but then all the kinktastic furniture & gear you need as well! Visit our website to see photos of the space & read about our couples workshops & events.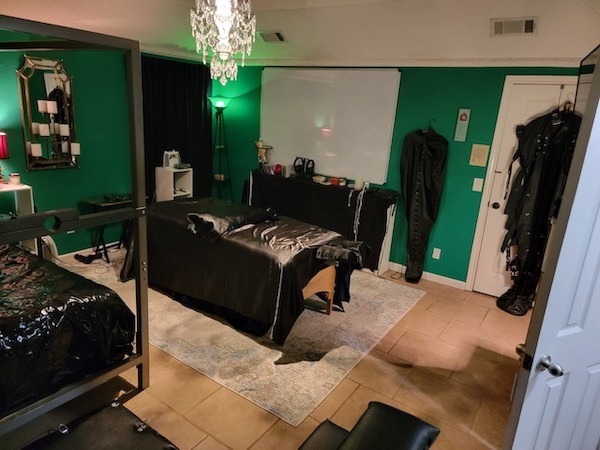 Meridian is also available to traveling Dominatrices and Fetish or erotic Photographers looking for a great venue to exercise their creative prowess. We offer courtesy rates that are industry standard for established Professionals. We reserve the right to refuse service to anyone & can only offer courtesy rates to those willing to prove their Professional standing through web presence and references from other industry Professionals. Thanks in advance for your understanding and co-operation to keep our Professional community friendly & safe.
Alternatively you can find out lots more details & enquire about the various hire opportunities via the Meridian Dallas Dungeon web site