Miss Jessica Wood Double Dominates With Sarah Jessica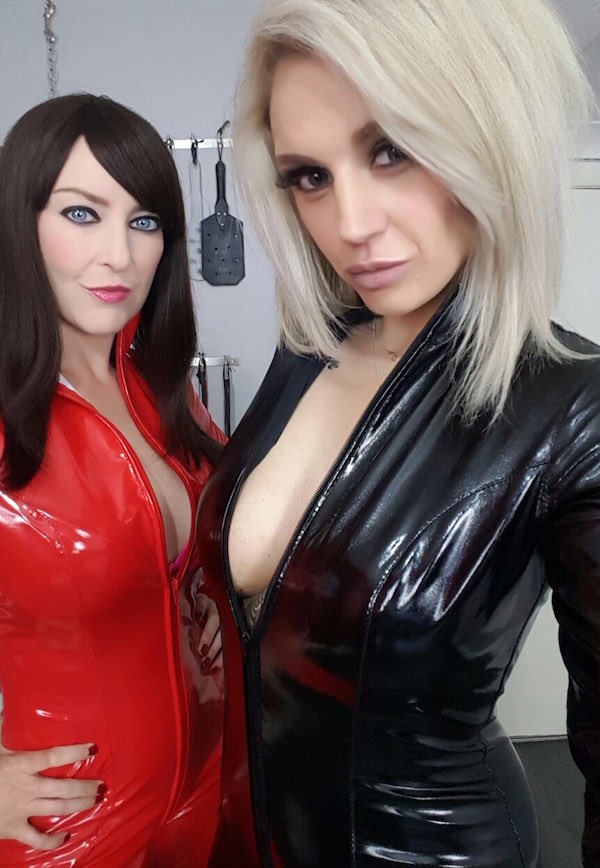 Double Domination news in as Miss Jessica Wood & Miss Sarah Jessica confirm Sessions.
10th December 2016
Following their recent days of Filming & frolics Miss Jessica Wood & Miss Sarah Jessica join forces once again & announce a limited number of opportunities to Serve them both which is taking place on the date displayed up above. Polite applications to Serve the Mistresses can now be Submitted via their respective web sites & by completing the forms easily found there & carefully following any Session request instructions. Double Domination Sessions are set to run from early until late & are open to novices as well as the more experience slave & submissive but please note that you will be required to pay an advance deposit in order to confirm your appointment.
Professional Domination Sessions with Miss Jessica Wood & Mistress Sarah Jessica will be conducted from Miss Wood's Dungeon which is located in Watford in Hertfordshire & is clean & discreet & available to hire to established Dominatrices when touring in England.
Miss Sarah Jessica is an established Domina who's mainly located in the North West of England & travels frequently within the United Kingdom such as Her recent tours across the Country & enjoys a number of different types of FemDom activities including Butt Worship, Trampling & Degradation to name a small selection, further details of Her FemDom preferences can be found on Her web site or by following Her on Loyal Fans
Miss Jessica Wood is an experienced Dominatrix who enjoys a wide variety of different types of scenes & activities when Dominating Her subjects in the Dungeon including but not limited to Smothering, Spanking & Humiliation to name just a few, check out Miss Wood's web site for a much more comprehensive listing of Her FemDom preferences.
You can find out more information & apply for a double Domination Session, see additional pictures & lots more besides via the Twitter account of Miss Sarah Jessica
Alternatively, you can find out lots more details, apply for a double FemDom Session in Watford soon as well as see more photos via the Miss Jessica Wood web site