Miss Monica Wolf Atlanta Dungeon FemDom Sessions Including Doubles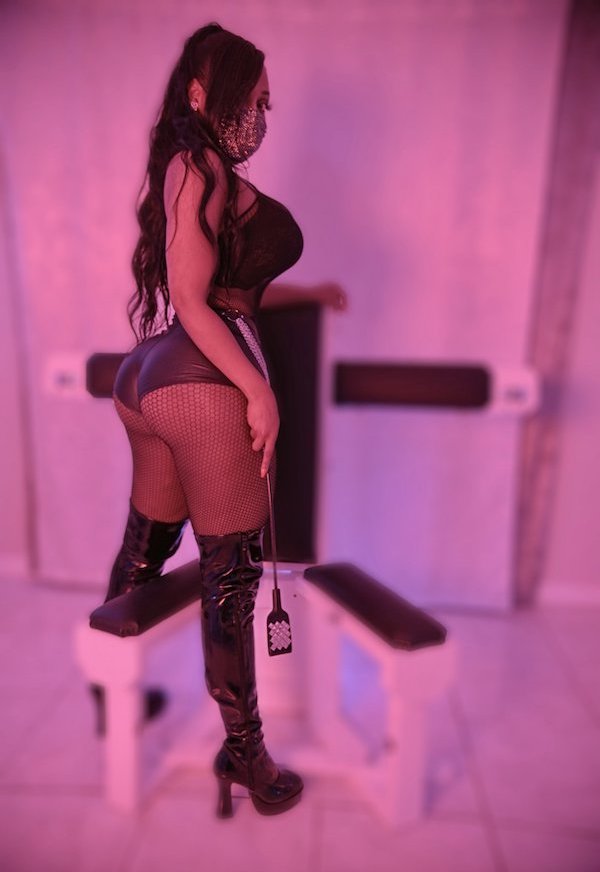 The new year FemDom tour news continues as Miss Monica Wolf visits Atlanta in Georgia towards the end of this month.
24th – 27th January 2022
Located in Florida Miss Monica Wolf, whose a member of The Goddess Girls hits the road & heads to The Atlanta Dungeon from where She'll be holding Professional Domination Sessions during the dates displayed up above. Applications to Serve Miss Wolf during Her 4 day Atlanta trip are now being considered which can be made by using the direct email address easily found in Her profile on Twitter or completing the form found via Her profile on the Goddess Girls web site, linked above. FemDom Sessions in Atlanta are currently being arranged to run from early morning until late at night during this trip which are open to beginners as well as the more experienced slave & sub but please be aware that you will be required to pay an up front deposit in order to secure your appointment.
The Atlanta Dungeon is a fully equipped facility & available to hire to established Dominatrices touring in the area & aside from individual FemDom Sessions during Her stay there Miss Monica Wolf will also be available to be Served alongside some of the other Dominatrices located at Atlanta's finest including Mistress Ultra Violet & Mistress Ayn amongst others. Please be very clear in any request sent as to the type of experience that you're seeking.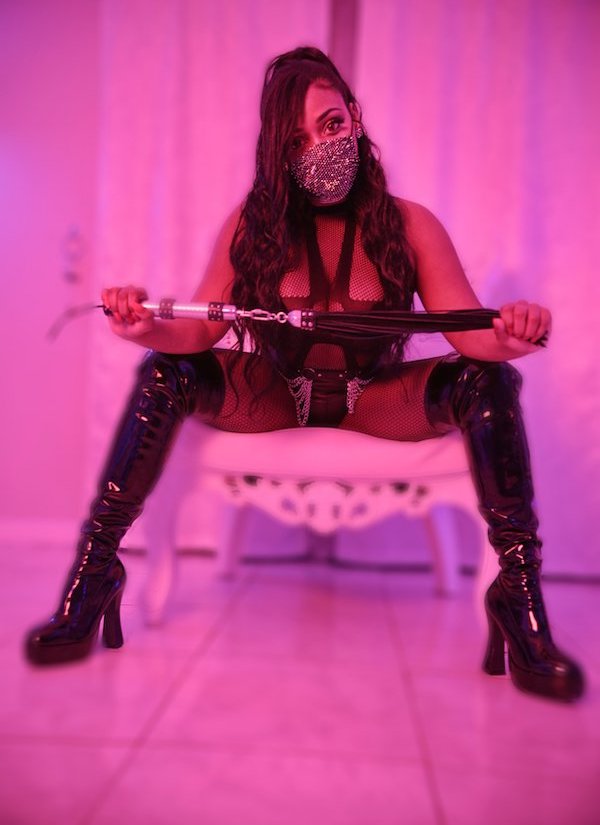 Miss Monica Wolf enjoys a wide variety of FemDom scenes & activities when Dominating Her subjects who recently told us "I have a wide range of styles. As an energy reading person, my style flows & adjusts depending on who I am playing with. I can go from positive reinforcement, to negative reinforcement, to teasing & playful, to sensual & to a pure Sadist who smiles at your pain. Maybe, you need to be forced into Feminization. You say you don't want to but, you're not calling out your safe word. I know sissies like you, in denial. I must admit your apprehension makes it exciting for me. It's exciting because the apprehension lets me know just how much you need it. Letting go of the burden that is masculinity & seeing that shift in your face as you begin to completely lose yourself in the experience. Something you will replay for days & weeks to come. Or, perhaps you're a lost soul who wants to be Tied up & Punished. I know you deserve it & you realise that the shackles I place on your Wrist & Ankles make you feel free, unlike the shackles placed on you by society which truly confine & restrict you."
You can find out more details & apply for an individual or double Domination Session in Atlanta by contacting Miss Monica Wolf on Twitter