15th – 22nd March 2017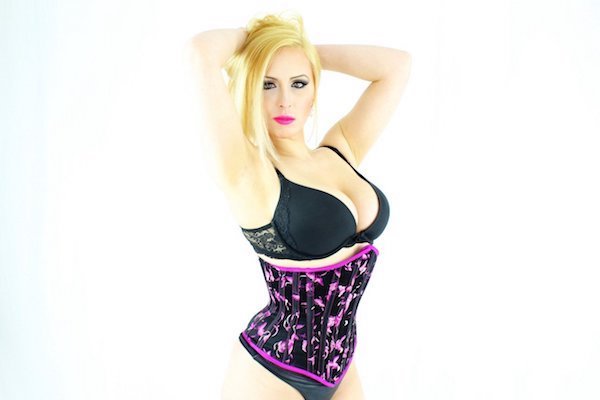 FemDom travel news as Mistress Alana Aradia heads to Phoenix, Arizona from later today.
Mistress Alana Aradia has hit the road & embarked on a FemDom mini tour to Phoenix in Arizona from where She will be conducting Professional Domination Sessions during the dates displayed up above. Polite applications to Serve Mistress Aradia whilst in Phoenix can now be applied for by completing the small form easily found in the "Contact" section of Her web site & carefully following the application instructions. FemDom Sessions are set to run from early until late during this Arizona trip & they're open to novices as well as the more experienced slave & submissive but please note that you will be required to pay a deposit in order to confirm your appointment.
During this Phoenix trip Alana Aradia will host Her Sessions from the very well appointed Secret Shangri-La Dungeon facility of Her close friend & associate Goddess Sadie Hawkins & together will be available to be Served in double Domina activities subject to their own diaries allowing for such, please be very clear in any request made as to the type of experience that you're seeking which are dependent on each Mistresses diary allowing for such. Individual Sessions are also possible with each Domina & furthermore, Mistress Aradia & Goddess Sadie Hawkins are planning on Filming over the coming week, genuine & reliable slaves can contact the Mistresses to discuss the various Film slave possibilities. Content shot will be utilised for the Dommes various Online Clip & Movie stores.
Well worth pointing out too that the aforementioned Secret Shangri-La is available to hire to established Dominatrices seeking a suitable rental option when touring in the region, likewise Film & Content producers as well as party organisers can also reach out to the team there to discuss the various possibilities,.
Mostly located in New York City on the East Coast of America but with frequent travel within the United States, sometimes further afield, Mistress Alana Aradia is an experienced Dominatrix who enjoys a wide variety of different types of scenes & activities when Dominating Her subjects including but not limited to Flogging, Human Ashtray Training & Ball Busting to name a small selection, check out Mistress Aradia's web site for much more comprehensive details of Her Session preferences or contact Her respectfully to discuss your own particular scenario should it not be mentioned. Chastity Training along with Key holding & extended lock ups are also possible too.
You can find out lots more details & apply to be Dominated in Phoenix as well as see additional pictures & lots more besides via the web site of Mistress Alana Aradia