Mistress Andromeda X Barcelona Based Dominatrix Who Tours Throughout Europe
I am Mistress Andromeda X. I preach to Perverts like you, subduing you with the power of My Sex appeal & My wicked Mind. I enhance My curves & My beauty clad in Latex, infinity-heeled Boots & other accessories for the most Fetishistic, I am the perfect Mistress Rubber Doll & the Mistress you covet. Vicious, Demanding, Sadistic, Fetishist, Exhibitionist, intelligent & Narcissistic. I teach with the Mastery that makes Me different from what I consider you need, I am a Supreme being before you, capable of recreating your darkest Fantasies & at the realization of your dreams. I speak Spanish, English & Italian. With Me obedience is mandatory & indiscipline will be punished. I have intelligence, dark beauty, Sadistic & aphrodisiac look & of course exquisite elegance. Born & resident in Barcelona in Spain, although I consider Myself from the world, since I have lived in different countries. My knowledge & experience is extensive. I have been enjoying & living the world of BDSM for years from an early age. I have walked alone for some time but always surrounded & instructed by the best. My first regular BDSM venue was Rosas 5, where I met its great owner, teacher & friend, Kurt Fisher, in 2000. Learning everything related to the world of Sadomasochism through My own curiosity & practices personally, both as asubmissive, since for some ears I practiced the emotions & Fantasies that you now seek in Me when being subdued, as a Dominatrix.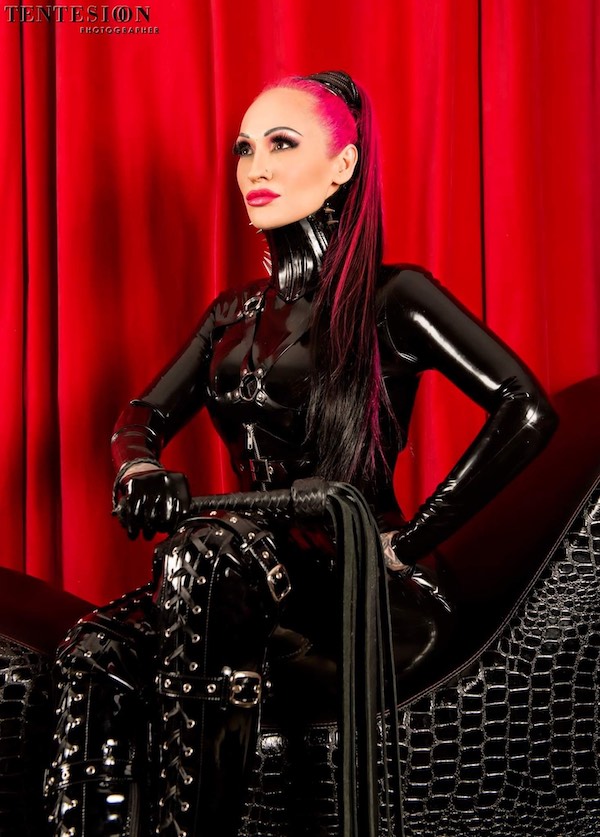 I decided to become a Professional Mistress because I discovered with experience & over the years what makes Me feel complete & empowered, it fits with My strong personality, My intelligence, My Dominant character & self-confidence because of My power of attraction & My way to stand out for My elegance, good taste & Sadistic & dark Sensuality. I believe in Female Supremacy, I have the Psychological ability to delve into the darkest thoughts & Fantasies of the human Mind & above all to enjoy it in each session & with each creature in particular. Having played D/s games while in both roles gives Me a Masterful power to Discipline men & Women with a rock-solid confidence that comes from My own experience. I fully understand the variety of preferences & Fantasies of each person who is looking for a particular experience. Understanding & accommodation by the Dominant party is the foundation of every successful session.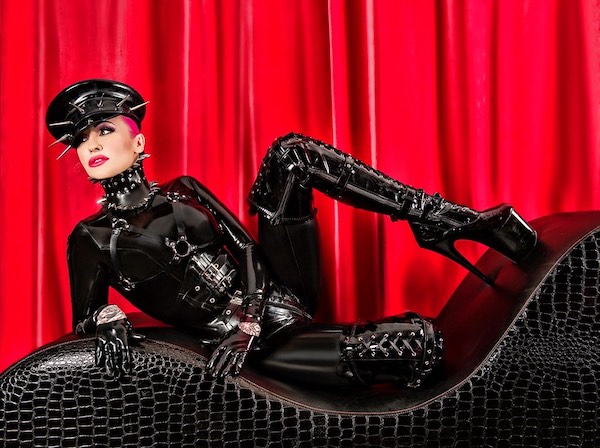 I am a Strict & Sadistic Mistress but at the same time sensual & why not be amused with My black & different humour, I also like to break the rules & surprise you with some contradictory order to what you already know. First of all I like to be Myself with my slaves. What pleases Me the most is that after all these years of experience in the field, I keep discovering new dark sides of Human fantasy. To continue learning is something very gratifying & to continue growing in this wonderful world of BDSM. You must address Me as Mistress or Goddess. Any other ways are not appropriate ways to address Me & your message will be automatically discarded. Don't make me waste My time. No respect for My time means no privilege to share it with you.
More information from Mistress Andromeda X Barcelona Dominatrix by clicking the links below.
Site Links
Mistress Andromeda X On Twitter
Mistress Andromeda X On FetLife
Mistress Andromeda X On Instagram
Mistress Andromeda X On SubSpace
FemDom Tours