10th – 16th March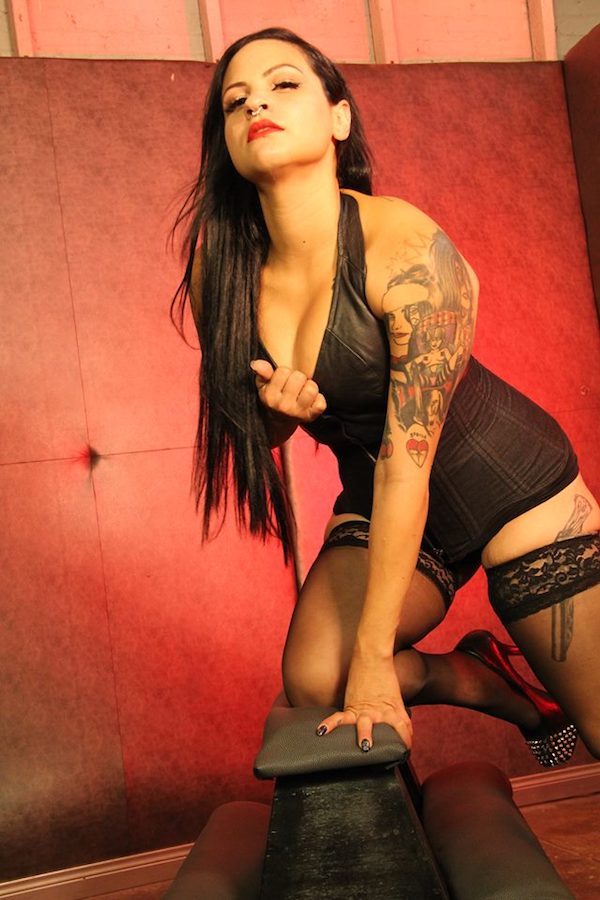 FemDom travel news in as Mistress Bettie Bondage heads to San Francisco in California.
Mistress Bettie Bondage has hit the road & headed to San Francisco from where She's conducting Professional Domination Sessions up until the date displayed above. Respectful applications to Serve Ms Bondage during this week long tour can now be applied for by completing the small form easily found in the "Contact Me" section of Her web site & carefully observing the Session request guidelines. A contact telephone number & direct email address are also provided too. FemDom Sessions in San Francisco are set to run from early in the morning until late in the evening during this tour & they're open to novices as well as the more experienced slave & submissive but please note that you may be required to pay an advance deposit in order to secure your appointment. FemDom Sssions in San Francisco will be hosted from Black Thorn
Worth mentioning too that during this trip Ms Bettie Bondage may undertake a number of Film & Photo shoots. Producers, Photographers & all those involved in producing content are welcome to reach out to Ms Bondage to discuss opportunities, likewise slaves & subs able to be used in such can also contact Mistress Bettie Bondage but should note that a fee may apply.
Mostly located in California & with frequent travel across the United States of America, sometimes further afield, Mistress Bettie Bondage is an experienced Dominatrix who enjoys a wide variety of different types of scenes & activities when Using & Abusing Her slaves & subs including but not limited to Spanking & Flogging, Verbal Humiliation & Human Ashtray Training to name a small selection, check out Ms Bettie Bondage's web site for much more detailed information of her FemDom preferences & approach or contact Her directly to discuss your own particular Kink or scenario should it not be included. Chastity Training along with Key holding is also possible as too are FinDom arrangements which can typically include pre arranged Shopping & Dinner dates, both of which always require a deposit to be paid prior to full consideration.
You can find out lots more information & apply to Serve Mistress Bettie Bondage in San Francisco from today onwards as well as see additional pictures & much more besides by visiting Her web site