Mistress Bettie Von Sade Writing Commissions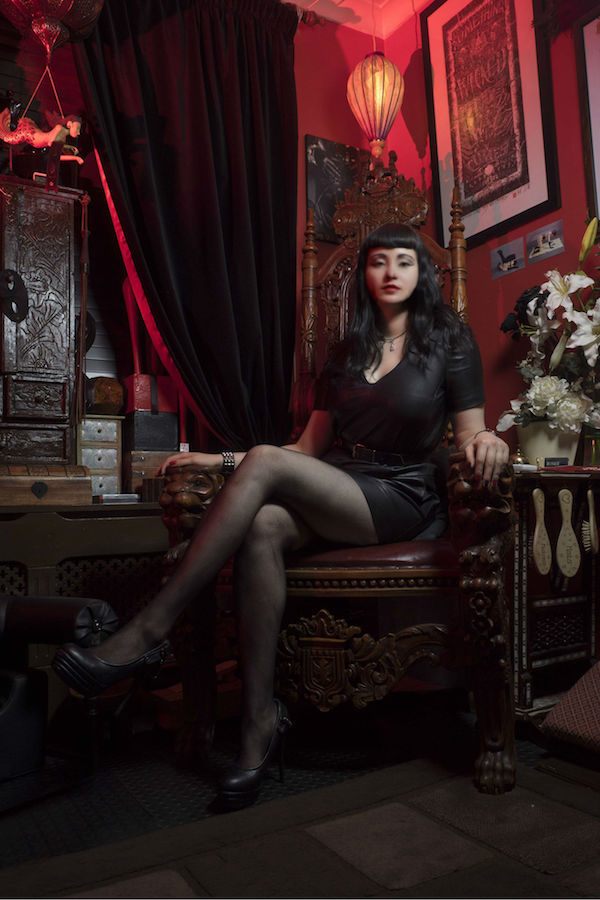 FemDom news as Mistress Bettie Von Sade announces Her writing commission service.
Fantasy & Fetish Stories
Professional Dominatrix Mistress Bettie Von Sade is currently accepting requests for individualised Fetish & Fantasy Stories which can now be made via Her web site. Keen to know more Hogspy caught up with London based Mistress Von Sade who explained:
"I am currently accepting commissions for personalized Fetish & Fantasy stories, writing these pieces from scratch to help turn the world of your imagination into something closer to reality.
There are many people who have not yet taken the courage to play their kinks out in real life. Others have Fetishes that are impossible to explore in a physical way. Yet others may simply be looking for new & unique ways of indulging in BDSM.
Mistress Bettie can help bring your Kinks to life, no matter what they are. I am also more than happy to work with Fantasies that are not strictly Female Domination or even BDSM related.
Despite my young age I am a published Author outside the Fetish world & have been living the BDSM lifestyle for many years as well as offering Professional Sessions in London for over a year. Therefore, you can be sure that I have seen a lot & certainly have the experience, intuition & creativity to write stories that can truly fulfil your Fantasies. You can have a look at my FemDom blog, accessed via my web site to get a better idea of my writing style.
As an initial offer the tribute required is £50 per piece & the payment needs to be made before I can begin working on your story. I am also planning to introduce different options & packages in the future but for now this offer covers any story of up to 3 pages in length (font size 12, single-spaced, .docx or .rtf format).
Stories may be composed in the first, second or third person & past or present tense. When contacting me you can let me know if you have a preference or alternatively you can leave it up to myself to decide what works best with your desired storyline.
When emailing you should try to give as much information about your Fetish or Fantasy as possible. I find a detailed list of your BDSM interests & limits extremely helpful when designing your perfect story.
It is important to point out that the only Fantasies I will not work with are the ones of an illegal nature, otherwise I pride myself in having no Taboos. I'm an extremely open-minded & tolerant person so you should not hesitate for a moment about opening up & leaving all your inhibitions behind in the process"
You can find out lots more information about commissioning your own Fetish or Fantasy story & see examples via the Bettie Von Sade Twitter feed