Rest In Peace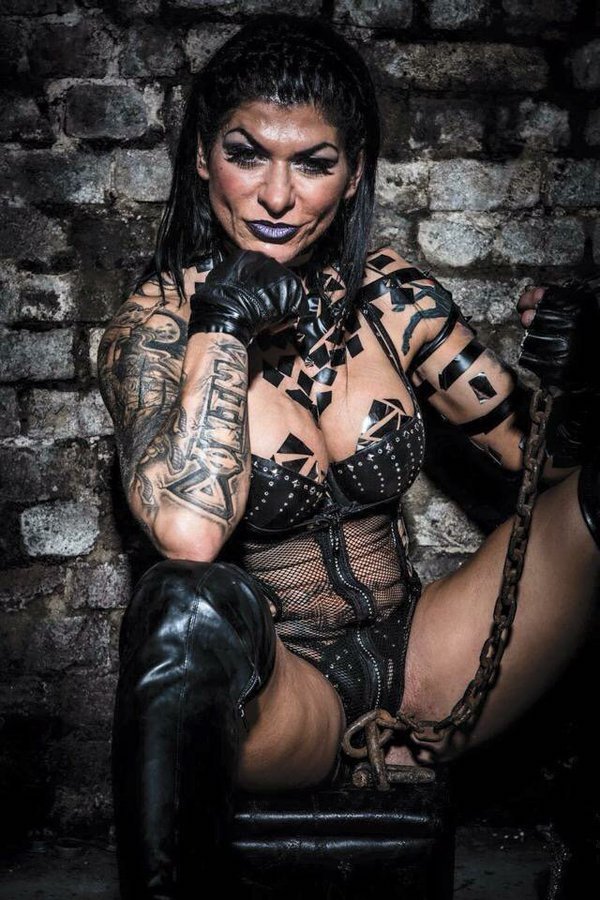 It was with great shock & sadness that we learnt of the passing of Mistress Dometria of the Brighton Dungeon late last week. A Professional Dominatrix who will be sorely missed.
I've known Mistress Dometria for many years, probably about fourteen or so in total & from the very beginning right up until the end She was always very supportive & enthusiastic about this site which She appeared on in the early days not to mention being a true friend & confident, someone I knew I could always turn to for help & advice if I ever needed it. I've spent the last few days reflecting on our friendship which originally began with a conversation about selling Her Films on one of the early Clip platforms which we subsequently got round to, She would send me DVD's that She had produced in the mail & in turn I would send them off to the store overseas to get uploaded & hopefully sold, it was the start of relationship that ran for many years, our very final conversation taking place on the phone just a few weeks back as we discussed the article for Her then approaching tour to Dudley
To those that didn't know Mistress Dometria it would be an easy mistake to think of Her as somewhat scary, even unapproachable, She certainly wouldn't mince Her words when discussing aspects of the FemDom scene as borne out in one of Her final interviews in Darkside Magazine where She stated "The negative side is that you are now getting many little girls who are Prostitutes thinking that they're Dommes & that pisses me off. Pisses me off so much that I'd like to give them a smack in the mouth. You can print that if you like!" however, scratch the surface a bit & get to know Her & you would see that here was a person that was much more sensitive than you would first imagine, someone who could always stand Her ground in an online spat but would always be looking to resolve things where She could & tun things around, yes She was high octane & could be very much in your face but like all of us simply wanted to be loved & accepted, as She most definitely was within the FemDom & Wrestling scenes.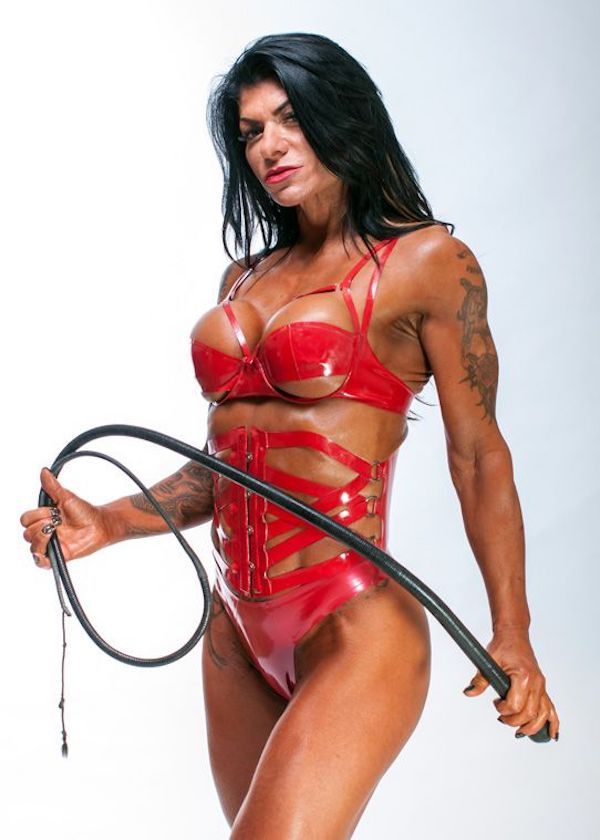 Mistress Dometria was a Professional Dominatrix, highly regarded amongst Her peers & slaves alike, I will miss Her phone chats which could sometimes run on for ages, I will miss Her advise which was always very direct but usually spot on, I will miss Her energy & passion for everything She turned Her hand to, I will in fact miss Her a great deal as I sit & type this with a tear in my eye & the heaviest of hearts knowing that this is probably the final time that I will ever write about Her.
Over the coming days & weeks we will keep a close eye out for any announcements concerning Funeral arrangements which may well of course be a totally private affair as well as look out for any collections for Charities or events held in Mistress Dometria's honour which we'll Retweet on Twitter. We understand the Brighton Dungeon Twitter feed is still being updated at present which would be the most reliable source for any details in this regard.
The Female Domination scene has lost one of the true greats, gone way before Her time but I know that She will never be forgotten & will live on in many people's hearts forever.
God bless you Mistress Dometria