8th – 10th April 2019
FemDom tour news as Mistress Esme announces Her trip to Paris in France this Spring.
Mistress Esme takes to the road once again soon & embarks on a mini FemDom tour to the French Capital City of Paris from where She'll be conducting a limited number of individual & double Domination Sessions as well as Filming, during the dates displayed up above. Respectful applications to Serve Mistress Esme during this 3 day Parisian can now be applied for by completing the small form easily found in the "Contact Me" section of Her web site which also contains a direct email address & telephone number too. Professional Domination Sessions usually run from early in the morning until late at night when Mistress Esme tours which are open to novices as well as the more experienced slave & submissive but please note that you may be required to pay an advance deposit in order to confirm your appointment.
During the Paris tour Mistress Esme will host Her Sessions from a fully equipped & private play space in the heart of the French Capital & aside from individual Sessions will also be available to be Served in double Dominatrix Sessions alongside Her close friend & associate Lady Bellatrix who's now permanently located there Please be very clear in any application sent as to the type of experience that you're seeking.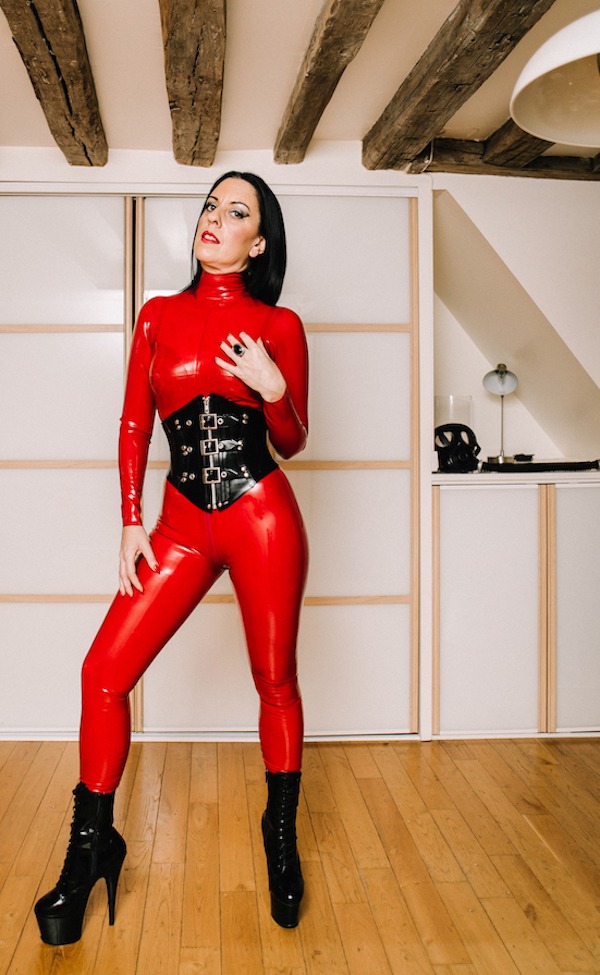 As mentioned, Mistress Esme & Lady Bellatrix will be conducting a number of Film & Photo shoots during this tour with an evening opportunity on the second day of Her trip open to a reliable slave to be used in Productions. The use of Hoods or Mask is permitted, however, please note that you will be required to provide identification & sign a model release form on the day of shooting & a small tribute will be required. Specific details of the Film slave opportunity can be obtained by reaching out directly to Mistress Esme.
Mostly located in London & with occasional touring throughout the United Kingdom, sometimes further afield, Mistress Esme is an experienced Dominatrix who enjoys a wide variety of different types of scenes `& activities when Dominating slaves & subs including but not limited to Spanking & Flogging, Toilet Training & Verbal Humiliation & Degradation to name a small selection, check out Mistress Esme's web site for much more detailed information of Her Session preferences & approach.
You can find out lots more information & apply for a double or solo FemDom Session with Mistress Esme in Paris this Spring as well as be used as a Film slave too, see additional pictures & plenty more by visiting Her web site