16th – 19th April 2019
FemDom double Session news as Mistress Kiva & Domina Daria join forces in Dallas soon.
Currently on tour in Atlanta Mistress Kiva keeps on the move this month & heads to Texas from where She'll be joining Domina Daria for XXX days of Double Domination Sessions during the dates displayed above. Respectful applications to Serve the Dominatrices can now be applied for via their respective web sites & adhering to the Session application guidelines. FemDom Sessions are set to run from mid morning until late at night & they're open to novices as well as the more experienced slave & submissive but please note that you will be required to pay an advance deposit in order to confirm your appointment.
Double Dominatrix Sessions will be hosted from Mistress Daria's fully equipped & constantly updated Studio in Dallas which is available to hire to established Mistress's touring in the region, further more, Domina Daria is keen to hear from other Dommes across the globe who are interested in Dungeon & Studio exchange vacations for mutual benefit, contact Mistress Daria directly via Her web site to find out more about the various Dungeon hire possibilities She has to offer.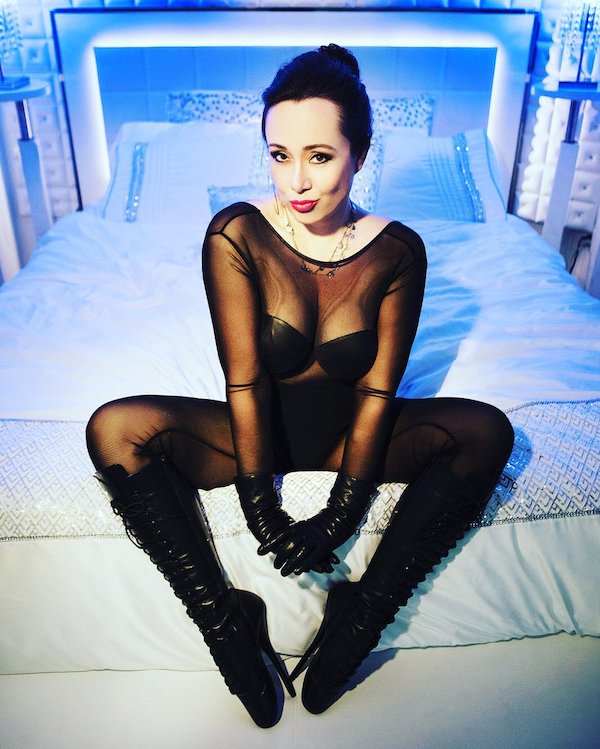 Mostly located in Denver, Colorado, Mistress Kiva is an established Dominatrix who tours frequently across the United States of America & who enjoys a wide variety of different types of FemDom scenes & activities including Foot & Heel Worship, Spanking & Face Slapping too, check out Her site for much more detailed information of Her Session preferences & approach
Mistress Daria is an experienced & regarded Dominatrix who tours extensively across America, often further afield & also enjoys a variety of Disciplines & scenarios in the Dungeon including but not limited to Maid Training, Whipping & Foot Worship to name a small selection, check out Domina Daria's web site for much more detailed information of Her Session preferences & approach or contact Her directly to discuss your own particular Kink or scenario, should it not be included. Chastity Training is also possible too.
You can find out lots more details & apply for a double Domination Session in Dallas with Domination Daria by visiting Her web site
Alternatively, you can submit a request to be used in a double FemDom Session with Mistress Kiva by checking out Her web site