Mistress Mystique Dominatrix Located In Toronto In Canada & Tours Across The World
I am the seductress next door. The Femme Fatale who passes you on the street & you turn to catch another glimpse! Toronto based, Vancouver loving Professional MILF & Sex worker of 13+ years. I spent 10 years exclusively as a Dominatrix in the USA. Now, I offer My BDSM expertise in Canada & even have a more sensual approach to subjugating you as a Bitchy Girlfriend Experience. For the weary soul seeking an energy recharge while letting go of the Physical, I also offer various form of the more strict, Leather Mistress in a Dungeon experience. Glamorous, sophisticated & Feminine! I retired the old guard with honours & brought back the High Priestess of Pleasures; a divinely ordered Bitch who knows what She wants, takes it & makes no apologies for embracing Her sexuality while ordering willing men to fulfil Her every whim. You being a submissive man is not a requisite to meeting as respectful Fetishists are welcome but, there is always a form of surrender in intimacy. I will explore it gladly whether as a Dominatrix or a Bitchy Girlfriend for the hour. Whichever facet of your Fantasies I am helping you explore, I centre my joy first of all. Subsequently, I only partake in the Fantasies & Fetishes I deeply enjoy!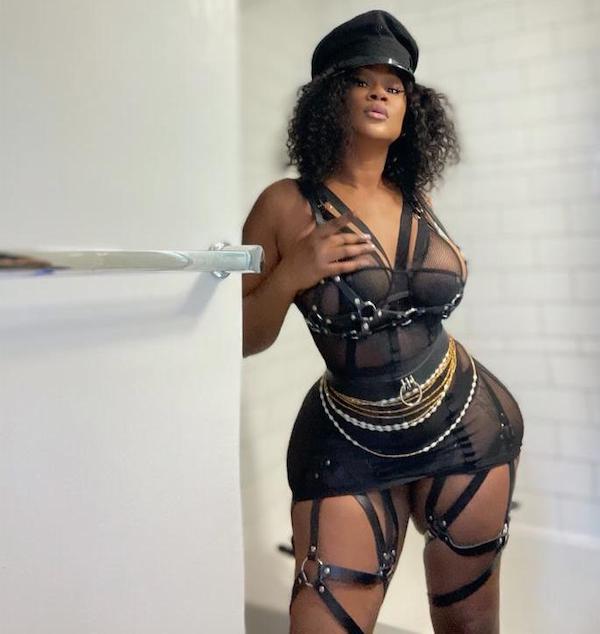 This is My carefully curated world. It has been optimized to give you all the information you need to materialize your dream of serving Me in person. I actively provide intimate Professional services of various experiences to all genders, abilities & bodies in Canada, mainly the GTA, Mississauga & surroundings. I am available to travel to you within Canada or Internationally.You might be simply an ordinary guy who browses Ebony porn, marvelling at the soft dark skin & the delicious curves; who imagines the sweetness that lies under a pair of Ebony Thighs & longs to Worship it.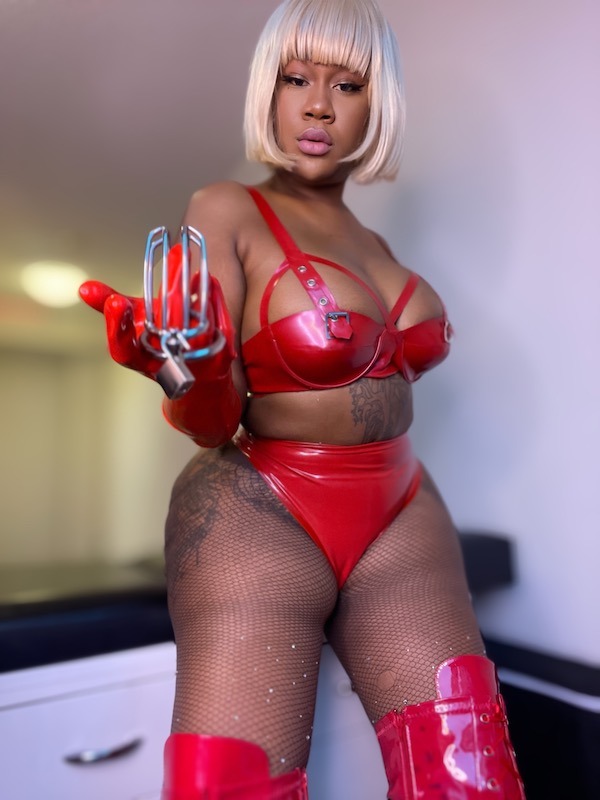 To you, I am magnificently Mystique. Or you may be submissive Bitch to the core; a dog who quivers with a mixture of Fear and excitement every time you brush near an Ebony Queen, just wishing to get closer. Then you may call Me Mistress Mystique. Whichever one you are, I wish to fulfil those Fantasies with you as my willing sacrifice! I am the hedonistic Seductress of your darkest dreams with curves for days, a Dominant attitude & over a decade of Professional expertise in the human mind & body. Be sure to visit my web site for much more detailed information of the types of BDSM Sessions that I enjoy & check out the many other platforms that I feature on via the links section below for Clips, Movies & Memberships.
More information from Mistress Mystique Toronto Dominatrix by clicking the links below.
Site Links
Mistress Mystique On Loyal Fans
Mistress Mystique On Clips4Sale
Mistress Mystique On Wish Tender
FemDom Tours