Mistress Tess FemDom Tours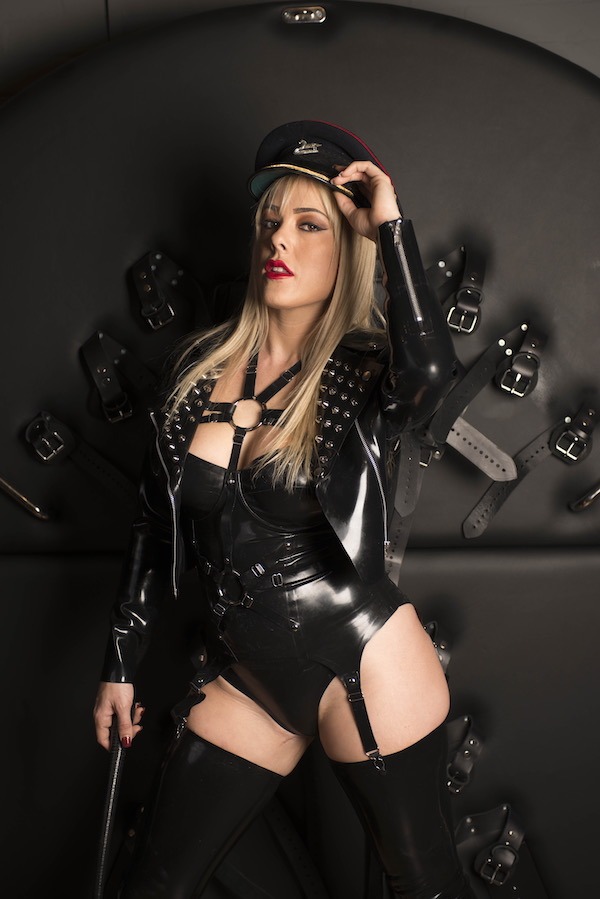 FemDom tour news continues as Mistress Tess announces Her trips to Scotland & Ireland.
November – December 2019
Mistress Tess keeps on the move in the run up to the end of the year as She embarks on Female Domination tours taking in both Glasgow & Edinburgh in Scotland which is shortly followed by a return visit to Dublin in Ireland. Applications to Serve on all of the approaching Mistress Tess FemDom tours which can include double Domination Sessions as well are now under consideration which can be made by completing the small form easily found on Her web site & adhering to the Session application instructions. Professional Domination Sessions usually run from early morning until very late at night when Mistress Tess tours & they're open to novices as well as the more experienced slave & submissive but please note that an advance deposit may be required in order to confirm your appointment. The approaching Mistress Tess FemDom tours are confirmed as:
Edinburgh 15th – 16th November 2019
Glasgow 18th – 20th November 2019
Dublin 2nd – 4th December 2019
Please be very clear in any application sent as to where you're applying to Serve. As mentioned, Mistress Tess will be available to be Served double Domination Sessions in all of the above locations including alongside Mistress Inka whilst in Edinburgh & from whose Dungeon Sessions will take place from & Mistress Scarlet's Dungeon when in Glasgow, following Her return from Her approaching London FemDom tour Sessions in Dublin are being hosted from a centrally located Apartment where Mistress Tess will be joined by Madame V for double Domina activities.
Immediately following the Ireland trip Mistress Tess will be hosting Her Domme Christmas Tea party at Her very own Alchemy rooms close to Milton Keynes which is an all Femme event, bar the servers & where spaces may still be available to established Dominatrices for an afternoon of traditional Tea with bubbles, furthermore, Mistress Tess immediately then heads to Brighton with Her close friend & associate Miss Kim Rub & together they're hosting their "Sissies By The Seaside" event which is taking place over the entire weekend & will consist of full Sissy Makeovers, lots of En Femme play as well as a visit to the "Spank" Fetish event not to mention numerous other frolicking action over the weekend too. Check out Mistress Tess's web site for further details & ticket information for all of Her approaching Social events.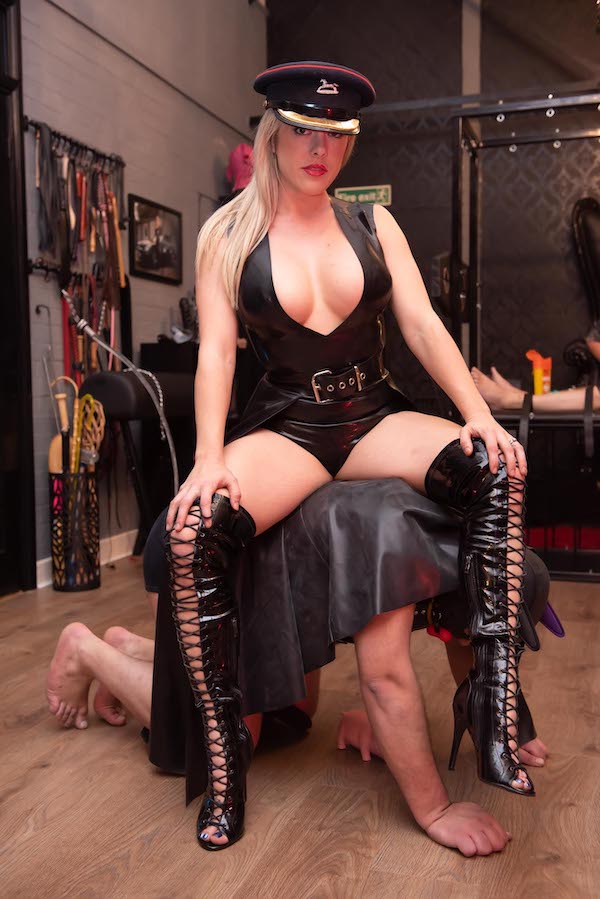 In other news Mistress Tess has recently announced the launch of Her brand new Gynarchy Governance events the first of which is scheduled to take place in the middle of next Summer & is already attracting a number of International Dominatrices which is described as "A celebration of Female form, thinking & lifestyle. The event provides a sanctum of Matriarchy. Where men may apply to spend the weekend immersed in a full high protocol environment to be guided by the superior Female hand. Gynarchy Governance is a weekend focusing upon the service of the attending Mistresses wants & needs. To gift them your submission for a weekend of Female Domination, held in a large private country residence in the South of England." Check out the brand new Gynarchy Governance web site for much more detailed information of this exciting new event from Mistress Tess, applications for which are already being considered.
You can find out lots more details & apply for a an individual or double Dominatrix Session in Edinburgh, Glasgow or Dublin as well as submit an application to attend the various social events too by checking out the Mistress Tess web site