Mistress Tia Essex & Derby Sessions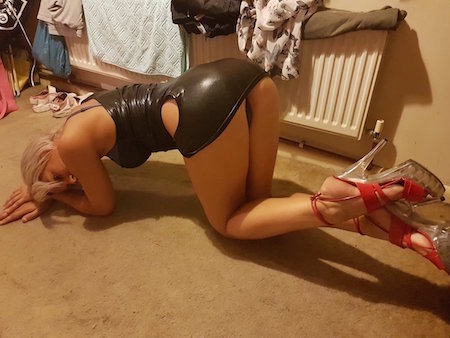 Travel news in as Mistress Tia confirms Her FemDom Sessions & Filming in Essex soon.
September 2016
Following Her return to FemDom Sessions earlier this year Mistress Tia hits the road & heads to Romford in Essex from where She'll be conducting Female Domination Sessions as well undertaking a number of Film & Photo shoots whilst there. Polite applications to Serve Mistress Tia during the Romford trip can now be applied for which are scheduled to take place from early until late & are open to novices as well as the more experienced slave & submissive but please note that you may be required to pay an advance deposit in order to confirm your appointment.
As mentioned, during this Essex visit Mistress Tia will also be hosting Filming Sessions too & applications for such can now be applied for. A reduced rate for Film & Photo slaves is offered but please keep in mind that a deposit will be required.  Mistress Tia will be hosting Her Sessions & carrying out the Film shoots from a well appointed Hotel suite in Essex during this trip.
Shortly following the Romford visit Mistress Tia will once again join forces with Her close friend & associate namely Mistress Vixen & together will host a day of double Domination in Derby from a Dungeon setting. Individual Sessions might also be possible with either Dominatrix subject to their own schedules allowing for such but the emphasis & priority will be given to those looking to Serve in doubles. The FemDom dates with Mistress Tia in both locations are confirmed:
Romford 15th – 18th September 2016
Derby Doubles 24th September 2016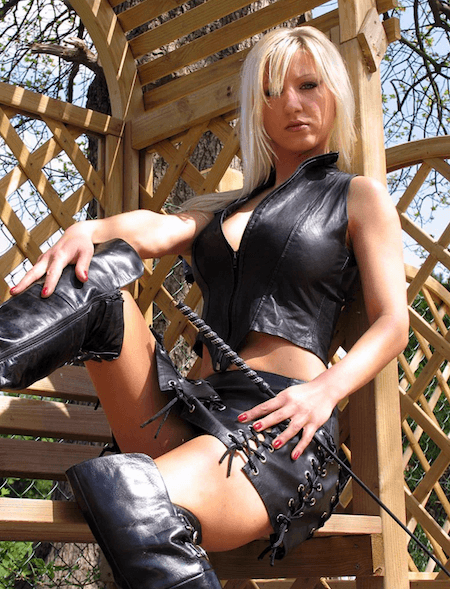 Mistress Vixen is an experienced Dominatrix who's located in the Midlands of England & enjoys a wide variety of different types of scenes & activities in the Dungeon including Corporal Punishment, Foot Worship & Face Slapping to name a small selection, Chastity Training along with Key holding & extended lock ups is also possible as well.
Mistress Tia is an established & experienced Domina who's also mainly based in the Midlands of England & enjoys a wide variety of different types of scenes & scenarios including Butt Worship, Spanking & Ball Busting to name a few, Chastity Training is also an option with Her too.
You can find out more information & apply for a double Domina Session in Derby late next month as well as see additional pictures via the Mistress vixen web site
You can apply for a Solo Domination Session in Essex as well as Submit a request to be Used as a Film slave there or apply for a double Domina Session in Derby & keep up to speed with all Her latest travel news & announcements via Twitter account of Mistress Tia (Closed)