Mistress Venus Aquaria Has Recently Joined The Atlanta Dungeon Sisterhood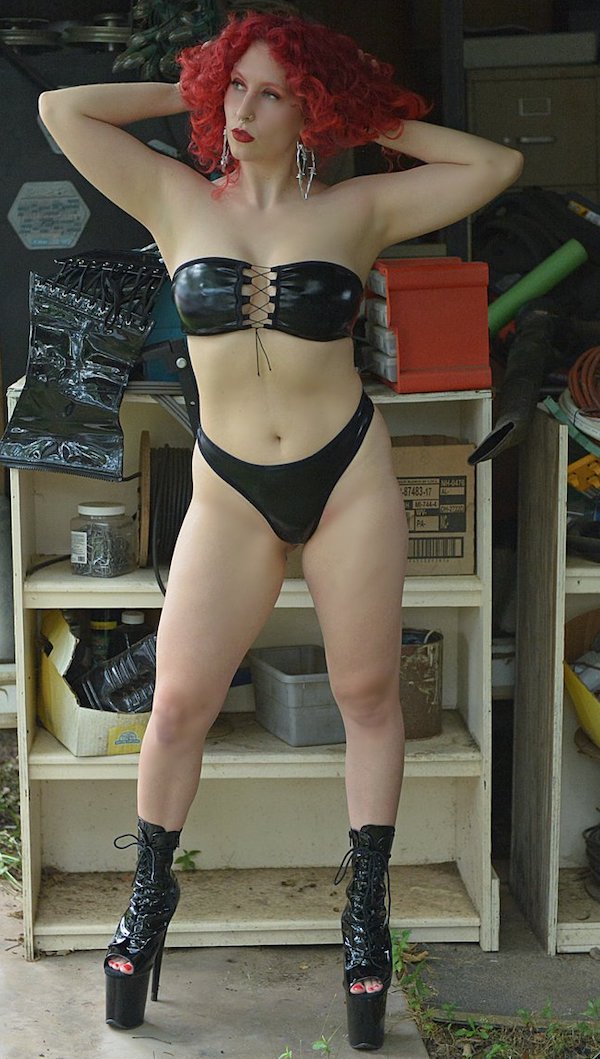 FemDom news as Mistress Venus Aquaria confirms that She has joined the Atlanta Dungeon from where She's now available to be Served.
Atlanta
Mistress Venus is an experienced Dominatrix who's now holding Sessions from the multi room & fully equipped Atlanta Dungeon in Georgia including individual Sessions as well as double Domina Sessions alongside some of the Professional Mistress's located there including Mistress Ultra Violet & Mistress Ayn & Mistress Zoe Red too. Respectful applications to Serve Mistress Aquaria are now open which can be made directly by completing the small form found via the "Contact" section on Her web site or via the Dungeon's site. Sessions in Atlanta are being held from early morning until late at night on most days of the week which are open to novices as well as the more experienced slave & submissive but please note that you will be required to pay an advance deposit in order to secure your appointment. Full Toilet Training, Spanking & Flogging & Trampling & Stomping are just some of the Session types that Dominatrix Venus Aquaria enjoys, check out the interests section of Her site for much more detailed information of Her BDSM preferences or contact Her directly to discuss your own scenario should it not be mentioned. Chastity Training including Key holding is also possible too.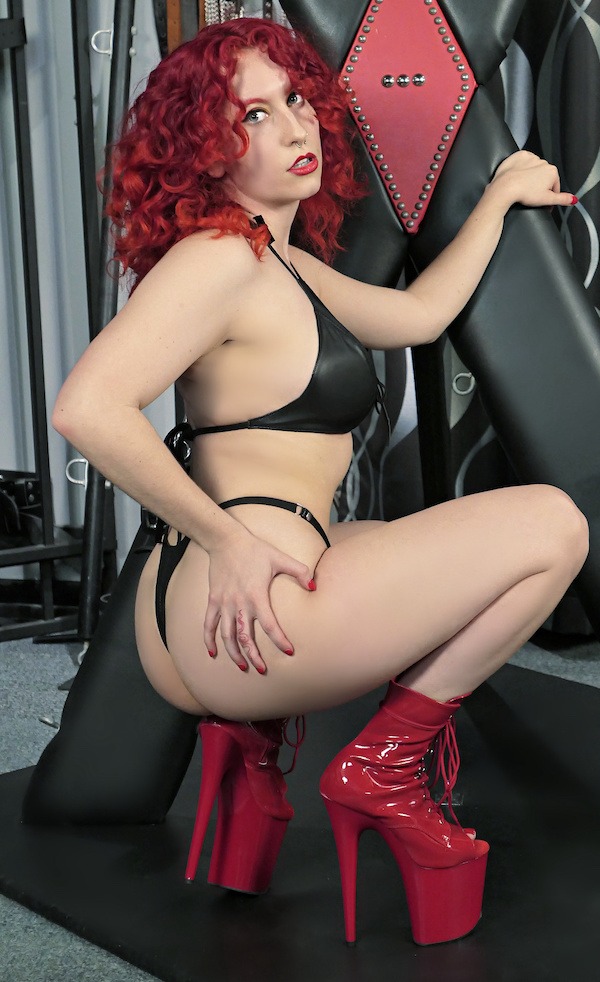 Hogspy caught up with Mistress Venus Aquaria who told us "Standing at 5'3″, weighing 110 lbs, with measurements 34D" 24″ 34″, absolutely perfect Feet & gorgeous scarlet Hair. I leave My submissives with no choice but to grovel in awe at the mere sight of My patent Leather Heels. Take one look into My bottomless Green eyes & your yearning for My authority will become unending, you will need My heavy touch, My stern voice, My biting Tongue & My all consuming control with the urgency of hunger pangs. Ask yourself what sort of damage a petite Mistress like Me could accomplish & you will be wishing you had left your doubts at the door. I will deprive you, restrain you until your sense of self dissipates completely like wood into the smoky ashes until Mistress Venus Aquaria is all you see, hear & touch. In exchange for your unconditional obedience, I will offer just the service a lowly submissive like you craves!
You can apply to be Dominated in an individual or double Dominatrix Session with Mistress Venus via the Atlanta Dungeon web site
Alternatively you can submit your request to be used & abused & see additional pictures via the Mistress Venus Aquaria web site