March 2014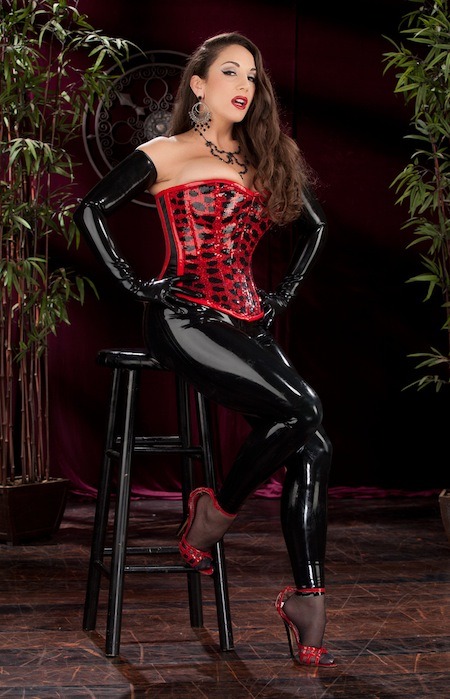 Domination travel news as Jewell Marceau confirms a busy month approaching.
Top Dominatrix & Fetish Model Jewell Marceau is once again off on Her travels next month taking in a number of different locations in America & is now considering polite applications from slaves & submissives who wish to be Used & Abused by Her in a Professional Domination Session. Please note that as is often the case with Mistresses on the move you may be required to pay a small advance deposit in order to secure your appointment Serving Jewell Marceau. Enquiries are welcome from beginners as well as the more seasoned slave & sub.
First up is Charlotte in North Carolina where Jewell Marceau can be Served for 1 day only on the 11th March which is immediately followed by a trip to Atlanta where She'll be Dominating from the 12th through until the 14th, next comes Tampa in Florida where you can catch Jewell Marceau from the 17th until the 20th then finally Jewell Marceau heads for New York City later in the month where you can apply for a Session in the Big Apple between the 24th & 27th of March. Domination Sessions will be conducted from early until late in all the aforementioned locations & requests for such may now be Submitted by direct email using the address that can be easily found on Jewell Marceau's site.
Usually located in Los Angeles in the United States when not busy travelling across the world, Dominating & Filming along the way, Jewell Marceau is an expereienced Dominatrix & Fetish Model who has produced & featured in numerous FemDom Films, Clips & Movies over the years & enjoys a wide selection of Domination activities in the Dungeon which includes but isn't limited to Role Play, Smothering & Golden Showers, to name just a few, check out Her web site for a much more comprehensive listing & details of what you can expect when being Dominated by Jewell Marceau. Worth mentioning too that you can also be Dominated on the phone through the personal Chatlines of Jewell Marceau which are mostly conducted through Skype as well as apply for Chastity Training with Her which includes a  key holding option, further information on both are included on Her site.
You can find out lots more details, apply for a professional Domination Session, see additional pictures & apply to be Dominated on Skype & much more besides on the web site of Jewell Marceau