September 2015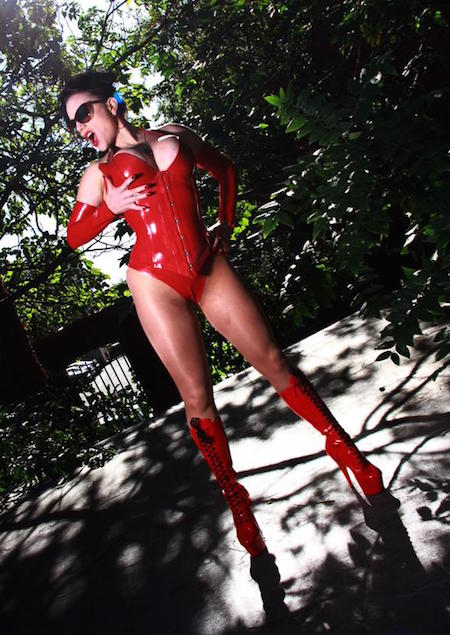 Travel news as Mistress Absolute confirms Her end of Summer FemDom tour.
Mistress Absolute hits the road once again & embarks on a multi destination FemDom tour in England as She visits South Warwickshire, South Birmingham & Manchester throughout next month. Polite applications to Serve Mistress Absolute whilst on Her travels can now be Submitted via Her web site & by following the specific instructions, however, please note that you may be required to pay an advance deposit in order to confirm your appointment which usually run from mid morning until late in the evening when Mistress Absolute is on tour & are open to beginners as well as the more experienced slave & submissive. The forthcoming travel dates & Dungeon locations are confirmed as:
South Warwickshire on 15th September 2015
South Birmingham on the 16th September 2015
Manchester taking place on 17th September 2015
As mentioned, applications to Serve in all the above destinations can now be applied for but please ensure that you indicate very clearly as to where you wish to be Used & Abused & please keep your communication brief & precise.
The South Warwickshire FemDom Sessions will be held at the ever popular "Ess & Emm" Dungeon which is a multi room & multi themed facility, clean & discreet & located just a short journey from the M40 motorway.
South Birmingham Sessions are set to take place form a fully equipped Dungeon, again, easily accessible, clean & discreet, specific location details for which will be provided should your application to Serve be successful.
Manchester Female Domination Sessions with Mistress Absolute will be held at "The Fetish Emporium" which is also a multi room facility & easily located Dungeon, open from early until late.
Full details, including links & photographs of all the Dungeon locations that Mistress Absolute will host Her late Summer tour Sessions from can be found on the dedicated page for such, a link for which is provided at the end of this article.
During this Midlands & Manchester tour, aside from individual Domination Sessions, Mistress Absolute will be available to be Served in double Domina scenes & activities as She's joined by close friends & associates including Mistress Maxime when in South Birmingham & Mistress Brown whilst visiting Manchester. Please be very clear in your request to Serve as to the type of scene you're seeking whether it be a solo or double experience which are of course only available subject to the individual Mistresses own schedules allowing for such. Early applications to Serve Mistress Absolute throughout this tour are strongly encouraged so as to avoid disappointment.
Mostly located in London & recently on our site as She paid Her respects following the Passing of Mistress Demonic & with frequent travel within the United Kingdom, Europe & much further afield, Mistress Absolute needs very little introduction as one of the world's most regarded Dominatrices & Latex Models who enjoys a wide variety of different types of scenes & activities when Dominating Her subjects which includes but isn't limited to Ball Busting, Caning & Trampling to name just a few, checkout Mistress Absolute's site for a much more comprehensive listing as to Her FemDom preferences or contact Her respectfully to discuss your own particular Kink or scenario should it not be mentioned. Chastity Training along with Key holding & extended lock ups is also possible for those slaves & subs seeking a more ongoing arrangement.
You can find out more general information, apply to Serve Mistress Absolute on tour, see additional pictures & much more besides via Her web site