Stockport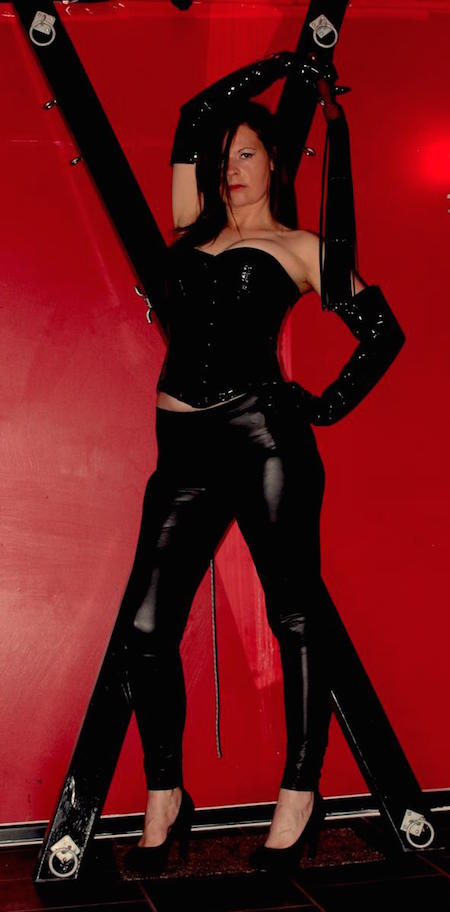 FemDom news with Mistress Cecile Paradis confirming Her move to England.
Mistress Cecile is now accepting Female Domination Session applications from both experienced as well as novice slaves & submissives in Stockport following Her recent move from France where She previously conducted Her activities from various different Dungeons not to mention having spent time at a traditional Chateaux. Polite requests to Serve Mistress Cecile Paradis in Female Domination Sessions are now being considerred & can be made by utilising the form easily found in the "Bookings" section of Her web site & usually take place from mid morning until late in the evening most days of the week but please note that you may be required to pay an advance deposit in order to confirm your appointment in Mistress Paradis's presence.
To coincide with the move to England Mistress Cecile Paradis has now launched a brand new web site which is neatly laid out, easy to navigate & tells you everything yo need to know about how you might be of use to Her & includes Session information & services offered as well as a gallery & other snippets & useful information.
As previously mentioned Mistress Paradis, who describes Herself as tall, strict & demanding, is holding Her Sessions from a fully equipped Dungeon in Stockport from where She enjoys Dominating Her subjects in a wide variety of different types of scene & activities which includes but isn't limited to Ball Busting, Wax Play & Sploshing to name just a few, check out Mistress Cecile's site for a much more comprehensive listing as to Her FemDom preferences which also includes Chastity Training along with Key holding & extended lock ups for those slaves & subs seeking a more continual arrangement.
You can find out lots more information, apply to Serve in Stockport, see additional pictures & lots more besides via the web site of (Site Closed)