Mistress Dinah Middle East Tour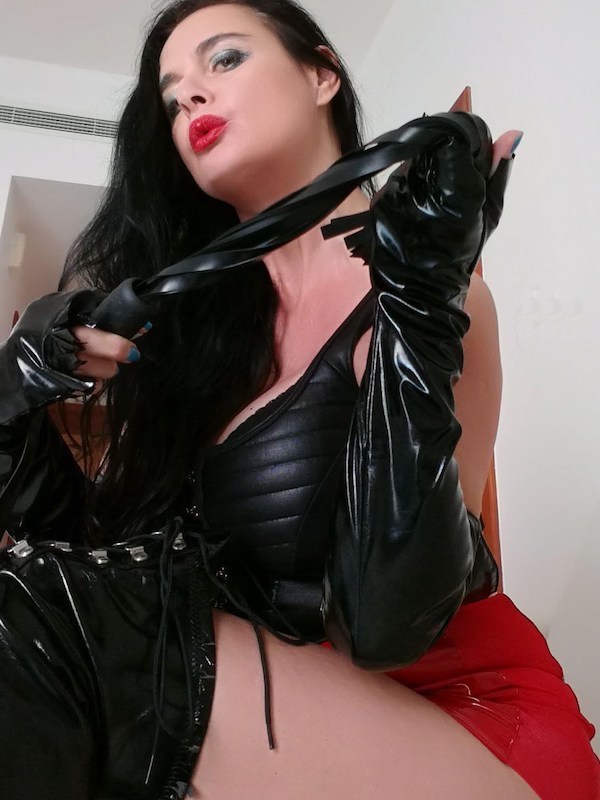 FemDom news continues as Mistress Dinah confirms Her Dubai Session arrangements.
Until 24th May 2017
Having headed to the Middle East a while back, Mistress Dinah confirms that She will remain in the region Dominating slaves & subs from now right up until the date displayed up above. Respectful applications to Serve Dominatrix Dinah are currently being considered which can be made via Her web site & carefully following the Session application instructions. Sessions are currently running from early until late in the Middle East & they're open to novices as well as the more experienced slave & submissive but please note that you might be required to pay an advance deposit in order to confirm your appointment.
Hogspy caught up with Mistress Dinah who told us "My sessions take place in the private, elegant Apartment, where I have many amazing Toys for my amusement. I am very creative & artistic with Bandages. For latex lovers I have a latex body bag & there is the possibility to have a Breath control or smothering session. I love Face Sitting & slaves being helpless under my Ass. My bum is small but I am strong & my cheeks fit exactly on your nose. Oral Servitude is most welcome, I am usually very excited about it but If you do not know how to satisfy Me enough you will get punished
They call me number 1 Strap On specialist in Dubai as the mature & very experienced Mistress from Amsterdam, through the years I developed high skills in this field and I give professional, Medical prostate massage. For foot fetish lovers I have 2 soft Feet & they have names "Lucky" & "Lolly". My soles are pink which is quite unique & my Toes are like candies! Always very nice Pedicured. I have a Great collection of Shoes & outfits available. My sessions are not only about "strict" or angry Mistress", my Sessions are fun, you can forget your daily stress"
Mistress Dinah has confirmed that following this trip She will return to Dubai once again in August.
You can find out more & apply to be Dominated in Dubai as well as see additional pictures & lots more via the Mistress Dinah Twitter account