Miss Foxx Middle East Tour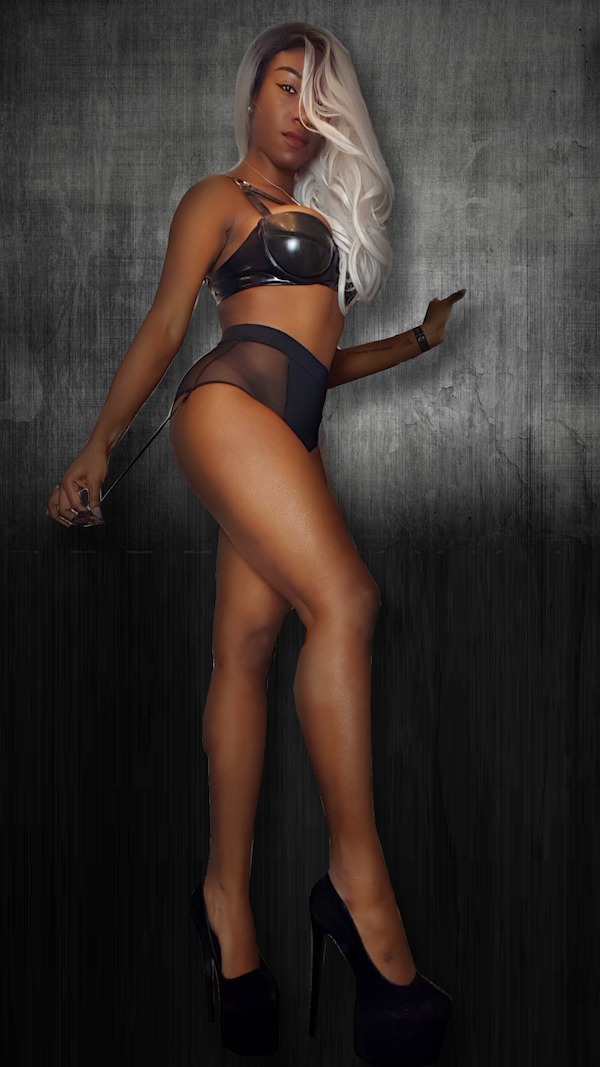 Spring travel news continues as Miss Foxx confirms Her Sessions in Dubai next month.
26th – 29th April 2017
Following on from Her subsequently postponed Ireland Sessions which were scheduled late last year for Belfast & Dublin Ms Foxx confirms She is hitting the road once again & makes a much welcome & much anticipated return trip to Dubai in the Middle East from where She will be conducting Professional Domination sessions during the dates displayed up above. Polite applications to serve Miss Foxx can now be applied for via Her web site & by completing the form easily found in the "Arrange A Session" section & carefully following the application instructions. A direct email address is also provided too. Professional Domination Sessions are set to run from early until late in Dubai & they're open to novices as well as the more experienced slave & submissive but please note that you will be required to pay an advance deposit in order to confirm your appointment.
Hogspy caught up with Miss Foxx who told us "It is with pleasure that I announce My long awaited return to Dubai. I know boys & slaves have missed their ebony Goddess & those of you I had to turn away last time due to being fully booked, perhaps you will be so lucky as to find yourself in My company this time.
The sensual private sessions I offer have males drooling & discovering a weakness they never knew they had… I am perfection from head to toe & once you are knelt before Me, you will realise this to be true. My dominance is not fabricated & with a gentle & firm hand you WILL be put in your place.. unless you are a bad boy then a more direct & hands on approach will be taken to ensure you behave in the way I want you to… Now there's a good boy.
Or perhaps you simply require a beautiful Ebony woman to spoil… Be a gentleman & treat Me to dinner or take Me shopping because that is one sure fire way to impress Me.
Head to My site to secure your spot as soon as possible as last time, I had to leave so many boys disappointed… See you soon!"
You can find out more details & apply to be Dominated  in the Middle East FemDom Session in Dubai next month as well as see additional pictures via the Miss Foxx web site