Mistress Ezada Sinn Summer Camp News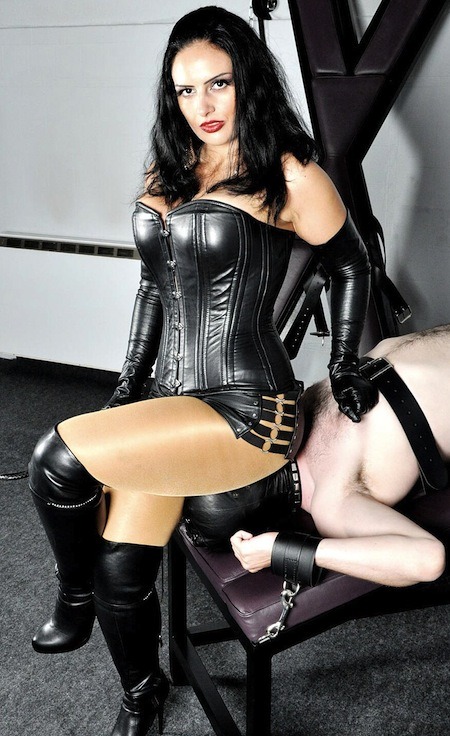 FemDom news in with Mistress Ezada Sinn who's organising a Summer camp in France.
15th – 22nd June 2013
Taking place during the dates shown up above in the south of France & open to all whether a beginner or more seasoned player Mistress Sinn describes the event as a mini "Other World Kingdom" where Females have total power over men & whatever the Dommes say or want goes without question.
FemDom Training, Fetish games & slave competitions are all planned for this week long event which has very limited numbers & has already  attracted strong interest from both slaves & Dominatrices alike, spaces for Mistresses accompanied by slaves are currently available too, Domina's who wish to attend should contact Mistress Sinn as fast as possible to obtain additional details.
There's no cost to attend this French FemDom Summer camp although Ms Sinn recommends that those attending do so with some available funds as it's likely a couple of excursions will occur during the week to local places of interest, naturally all flight, taxi & travel costs will need to be paid for by attendees for this one off event which is bound to full of fun & frolics for all those that are lucky enough to secure a ticket.
Dominatrix Ezada Sinn is an experienced Mistress who's usually located in Bucharest in Romania & who travels the world extensively conducting Domination Sessions as well as Filming with various top Female Domination web sites such as Femme Fatale Films & is planning on attending the approaching Hogspy multi slave party Forced Feminisation, Verbal Humiliation & Watersports are just some of the Session types that Mistress Sinn enjoys. Chastity Training along with Key holding & extended lock ups is also possible too for those slaves & subs seeking a more ongoing style of arrangement.
You can find out lots more & apply to attend the French Summer camp next month & see additional pictures by checking out the Mistress Ezada Sinn web site