Mistress Ava Black Europe FemDom Tour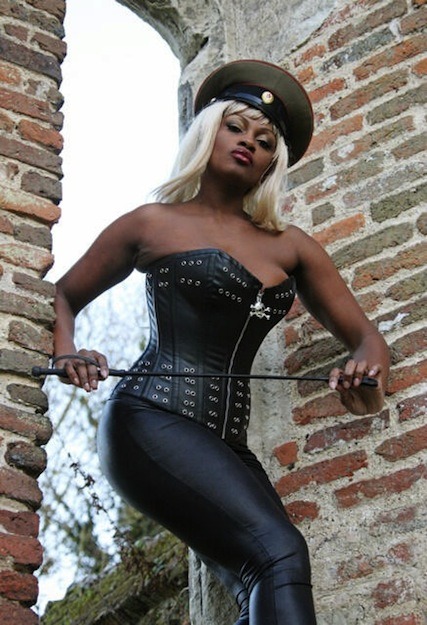 Confirmation from Mistress Ava Black who's on a European FemDom tour this springtime.
April – June 2013
London based Dominatrix Miss Ava Black shortly embarks on a mini tour of Europe which kicks off in Antwerp in Belgium where She will be conducting Sessions at the fully equipped Dungeon facility of Mistress Shane from the 15th until the 16th of April which is closely followed by a visit to Brussels where She will be available to be Served at the Studio of Mistress Nina on the 19th of April only.
After Belgium Miss Black will be in Berlin in Germany from 20th until the 24th May where Sessions will be carried out at Residenz Avalon, the tour completes in Zurich in Switzerland between the 10th & 15th June with the specific Dungeon location yet to be confirmed, keep a close eye on the "Tour Dates" section of Miss Black's web site for confirmation of all up & coming travel news, exact dates & the different locations She intends to utilise.
Well worth pointing out that whilst on the tour double Domination Sessions as well as individual Sessions are available with various different Dominatrices including the likes of Mistress Shane & Mistress Nina.
Ms Ava Black is an experienced Dominatrix who travels extensively & enjoys being Served in many different ways including on the telephone by way of Her own Chatlines for those unable to Serve Her in person as well as by email too, visit Her web site for much more comprehensive information of Her FemDom preferences & approach. Mistress Ava Black also runs Her own Twitter Fan Page site giving you the chance to access exclusive Clips & Movies & pictures too.
You can find out lots more information as well as apply to Serve  on the European tour or in London via the Mistress Ava Black web site