Sorceress Morgana & Lady Velvet Tour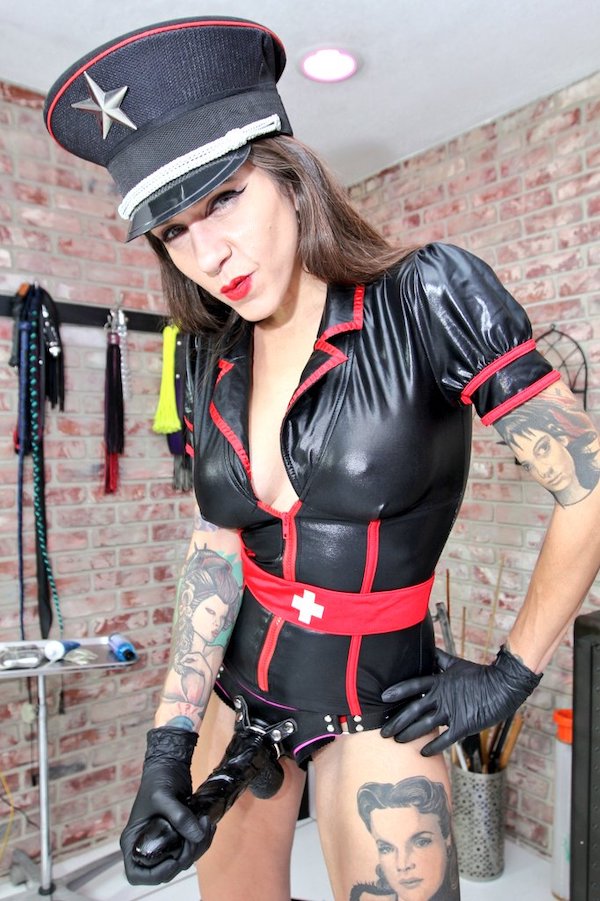 FemDom tour news as Sorceress Morgana & Lady Velvet announce their Atlanta trip.
14th – 17th February 2020
Sorceress Morgana & Lady Velvet hit the road together soon & embark on a Female Domination tour to Atlanta from where they'll be holding individual & double & more Sessions during the dates displayed up above. Respectful application to Serve the Dommes during their 4 day Georgia visit are now being considered which can be made by reaching out to them directly through their individual Twitter accounts or via the Atlanta Dungeon web site who hosts the Mistresses on this occasion. Professional Domination Sessions during this tour are set to run from mid morning until very late at night & they're open to beginners as well as the more experienced slave & submissive but please note that you will be required to pay a advance deposit in order to secure your appointment.
As mentioned FemDom Sessions in Georgia will be held from the ever popular Atlanta Dungeon during this trip which is available to hire to established Dommes touring in the region such as to King Lexa who returns there early Spring & aside from solo Sessions & doubles together they will also be available to be Served alongside some of the Dungeon's resident Dominatrices including Mistress Ultra Violet & Mistress Ayn amongst others. Please be very clear in any request sent as to the type of experience that you're seeking.
Located in Florida Sorceress Morgana is a Foot Fetish Model & Dominatrix who told Hogspy "My silky soft & wide size 10s will captivate you but don't be fooled, my Feet are the only soft part of me. I am a sadistic Domme who will remind you where you belong & because of that you will keep coming back for more. Indulge your dark desires and let me Train you to let go & become your real self."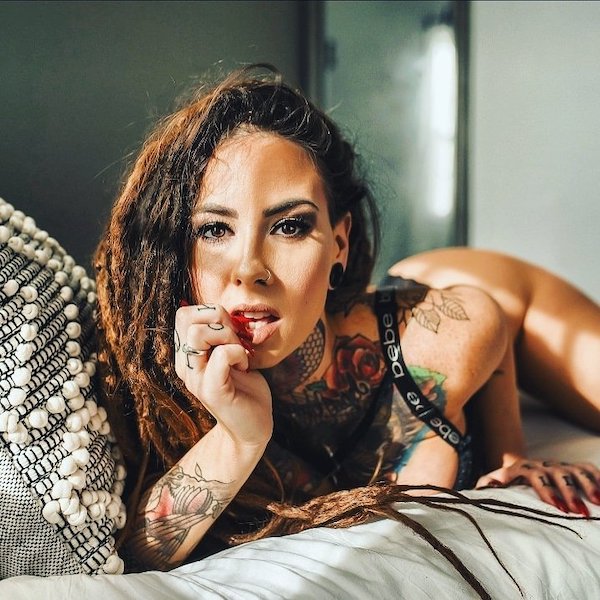 Also located in Florida & with occasional touring across America Lady Velvet is a Fetish & alternative Model who told us " I am an exotic heavily Tattooed Female to say the least, extremely pleasing to the eyes. Let yourself fall under my trance, putting you in a blissful stage where your mind, body, & soul, belongs to me fully, in the moment. Worship my beautiful 6 1/2 silky soles and obey my commands. I'll have you craving my company and friendship by the end of our session"
You can find out more details & apply to be Dominated in Atlanta soon or in Florida before or after via the Twitter feed of Sorceress Morgana
Alternatively you can submit your request to be used in Atlanta in an individual or double Dominatrix Session by checking out Lady Velvet on Twitter