7th – 13th May 2018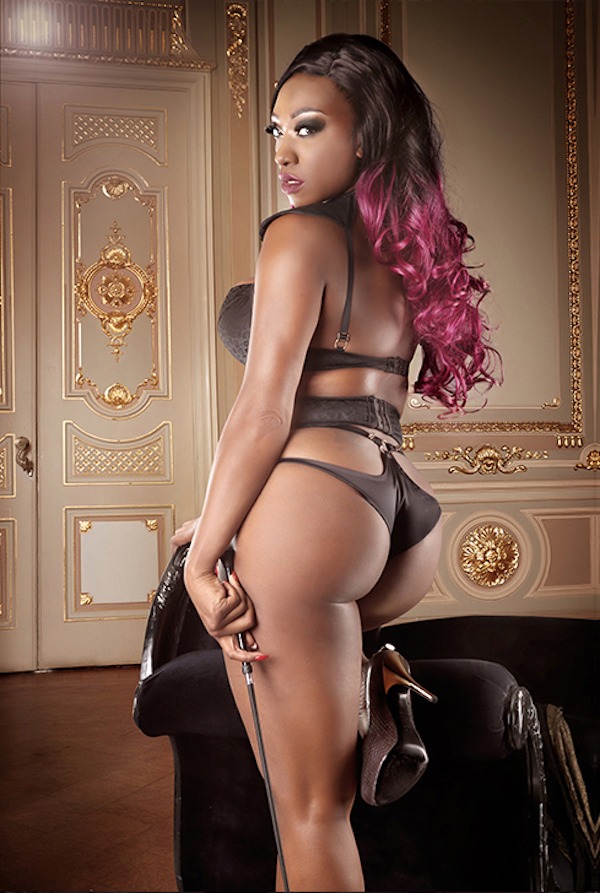 Travel news as Miss Foxx confirms Her approaching Sessions in Los Angeles, California.
Miss Foxx hits the road once again next month & heads to Los Angeles on the West coast of America from where She'll be conducting professional Domination Sessions during the dates displayed up above. Respectful applications can be made via the "Meet Me" section of Her web site & very carefully observing the Session request guidelines. FemDom Sessions in Los Angeles are set to run from mid morning until very late in the evening during this trip which are open to novices as well as the more experienced slave & submissive but please note that you will be required to pay a deposit in advance to confirm your appointment.
During the tour Miss Foxx will be attending this year's DomCon celebrations & aside from individual Domination Sessions, She will also be available to be Served in double Domination activity alongside Her close friend & associate She Controls who's also in Los Angeles at the same time as reported recently on Hogspy. Miss Foxx will be located at a well appointed apartment during this trip, close to Los Angeles International Airport.
Miss Foxx is an experienced International Dominatrix who travels the globe extensively & enjoys a wide variety of different types of private FemDom Sessions. This includes but is not limited to ass, cleavage & foot worship, ball busting & racial humiliation to name just a few so check out Miss Foxx's web site for much more detailed information of Her Session preferences & approach. Miss Foxx is also well known & for Financial Domination, ATM meets & exploitation & opportunities to Serve in this regard are also possible in Los Angeles which can typically include pre arranged Shopping & Dinner dates & other FinDom disciplines too.
Hogspy recently caught up with Miss Foxx who told us "I am returning to Los Angeles to offer sensual & seductive private Sessions which have males drooling & discovering a weakness they never knew they had. Standing at over 6ft in heels, I am perfection from Head to Toe, curvaceous, commanding & demanding, kneel before Me & you will feel a power so strong that you will struggle to rise again. My Dominance is not fabricated & you will be put in your place with a gentle & firm hand but if you are naughty then you shall be Punished in a way that forces you to behave in the way I want you to, now there's a good boy. I am also the beautiful Ebony Woman you have been desperate to spoil, a gentleman may pull out My chair & treat Me to dinner or take Me shopping because that is one sure way to impress this English Mistress"
Immediately prior to the Los Angeles trip Miss Foxx is taking a brief tour to Belfast in Northern Ireland, however, Hogspy understands that very few, if any, chances to Serve remain on the trip, keep a close eye on Miss Foxx's Twitter feed for all Her very latest travel news & announcements
You can find out lots more details & apply to Serve Miss Foxx in Los Angeles next month as well as see additional pictures & plenty more besides by visiting Her web site