Mistress Pasha Mobile Dungeon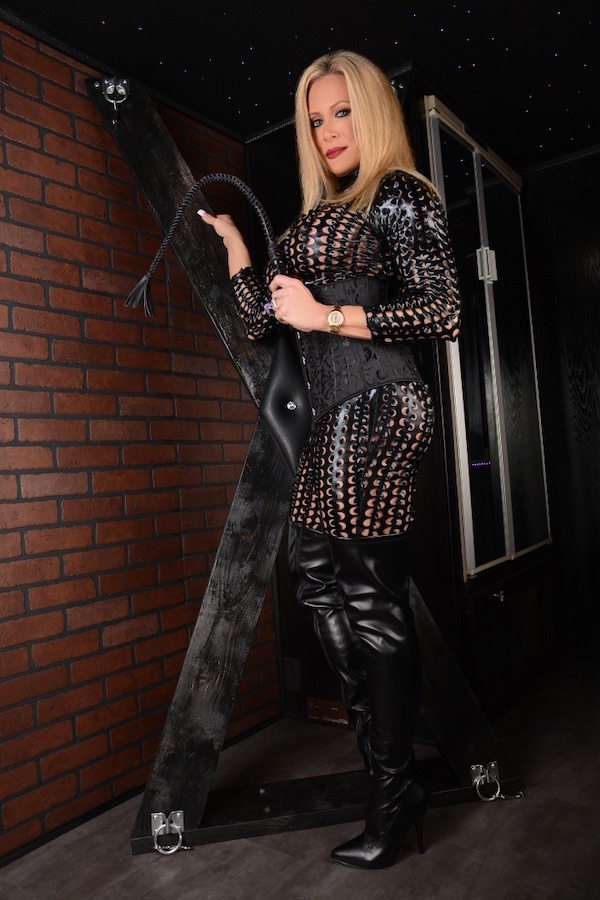 BDSM feature with Mistress Pasha & Her Mobile Dungeon that goes straight to your door.
Dallas & Touring
Keen to know more about the Mobile Dungeon & the flexibility that it offers Hogspy caught up with Mistress Pasha who gave us the the lowdown on Her unique Mobile Dungeon & explained "The Mobile Dungeon was conceived from a desire to create a place that was the most unique & thrilling Kink Play space possible for my subs to serve & Worship me. I also wanted a way to reach a broader audience & to add a level of excitement never before achieved. As form follows function, the concept of a Dungeon on wheels was conceived. After nearly 6 months labor & much blood, sweat & tears the Mobile Dungeon was born. It is the perfect combination of luxury, function & Kink, on a mobile platform.
From brick walls & concrete flooring to industrial fixtures & Leather bound Furniture, meticulous attention was paid to every detail to give the look & feel of a real Dungeon but with a modern & classy flair. The stunning star-light ceiling transforms you to another dimension, a dimension where your sole purpose is to server your superior Mistress.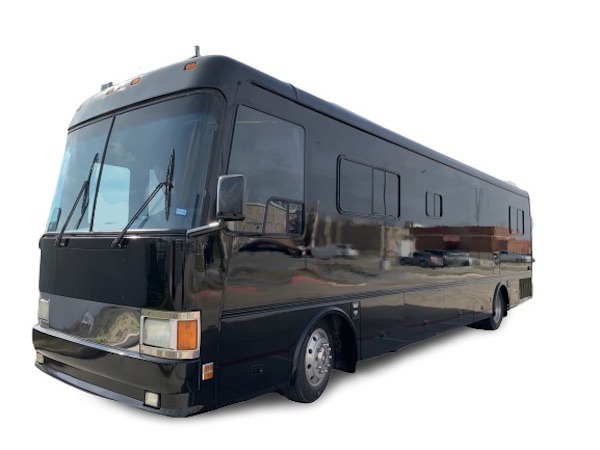 The Mobile Dungeon has over 300 square feet of Play space containing custom built Bondage devices; some of which you're not likely to find anywhere else. No dungeon is complete without a St. Andrews cross, a Spanking bench, a Steel Cage & lots of Whips & Chains but I tend to prefer the more unique devices, such as the handcrafted Cock Stomping table & my latest addition, the Milking Table. I also built a custom stand for my Sybian which of course has all the accessories & attachments. There's also a queen size Bed with tie downs & a full wardrobe with various sizes of Cross Dressing clothes, complete with Wigs, Makeup, a full length mirror & all the things a Sissy needs to explore their deepest fantasy.
Being Mobile doesn't mean being short on amenities, as there is a private Bathroom with a Toilet, sink & a large shower. There's plenty of hot water to shower after a session as well. I keep a fully stocked refrigerator, a microwave & plenty of snacks for my  guests."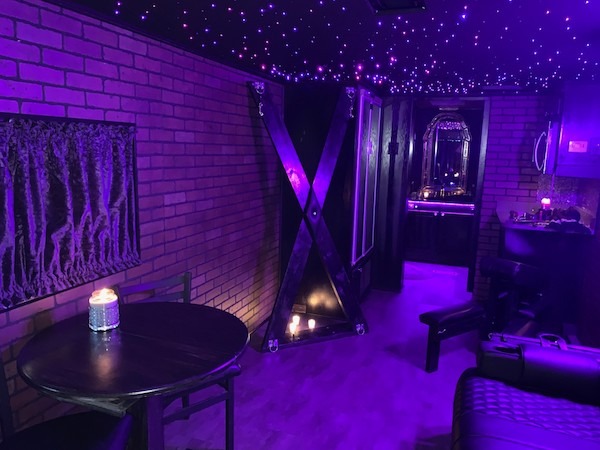 Mistress Pasha is an experienced Dominatrix who's located mostly in North Dallas & tours across the United States of America in Her Mobile Dungeon which is also available to hire by established Dominatrices as well as Couples not to mention Photographers & Content Producers who are looking for a unique backdrop for their next productions. Dominatrix Pasha enjoys a wide variety of scenes & activities when Dominating slaves & subsmissives including but not limited to Spanking & Flogging, Cock & Ball Torture & Boot & Foot Worship to name a small selection. Chastity device Training including Key holding is also possible too.
You can find out lots more information including how you can schedule a FemDom Session or Fill or Photo shoot in the mobile Dungeon as well as see additional pictures by checking out the Mistress Pasha web site