Developing Your FemDom Skills Class Brought To You By Mistress Daria & Mistress Montana In Dallas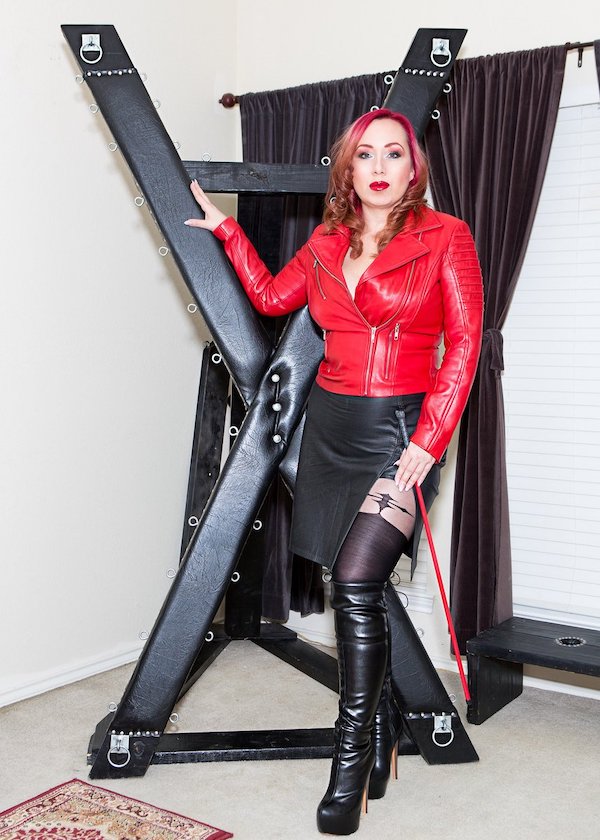 FemDom news in as Mistress Daria alongside Mistress Montana announce their approaching Developing Your FemDom Skills class.
14th January 2023
Following on from Her recent Domination Couples Class Kink On The Table Mistress Daria returns with a brand new full day of teaching & presents "Developing Your FemDom Skills" alongside Her close friend & associate Mistress Montana which is once again being held from the Meridian Dallas Dungeon. Tickets for the event are now available to purchase via the Meridian web site which are limited in number. Hogspy caught up with Mistress Daria to find out about the class & what to expect: "So You Think You Want to be a Professional Dominatrix? Do you have a Demanding or assertive Personality? Do all of your friends say You would make a great Dominatrix? What does a professional Dominatrix really act like? Do you need to yell & scream to be a Dominatrix? What are submissives expecting out of a Professional Dominatrix? Is being a Dominatrix just an acting job? What are the legalities of being a Professional Dominatrix? Maybe You don't want to be a Pro Dom but you are wanting to learn the skills to spice up your Personal life. If these are some of the questions you've been asking Yourself or if You have wondered how do I get started? this class will attempt to answer all of these very questions for you.
Becoming a Dominatrix is an exploration of self. Who are You, what do You want to be & how do You want others to see You? These are the life questions that all of us are constantly asking ourselves. It is a daily growth process to be our best selves & to provide the best service to our clients. There are as many different types of Dommes as there are people. It is not our attempt to sway You in any given direction but to give you information that will help guide You to answer these questions for Yourself. If you don't know Yourself then how will You know what You want?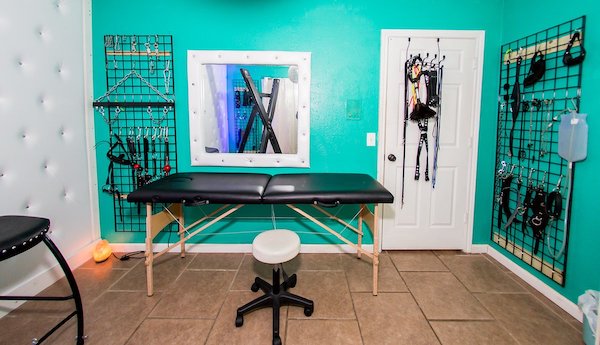 The first half of the class will be taught by Mistress Montana This portion of the class will address business topics such as: Do looks matter? Where do I purchase clothes? What equipment do I need Where do I purchase equipment? Where & How do I get Training? Should I work for someone? Money. What should I charge? How much money can I expect to make? Marketing including Social Media & lots more. The second half of this class is the hands on portion taught by Myself & covers a wide variety of topics. After years of Teaching both Lifestyle & Professional Dominant Women the Ropes the most common concern & question is predominantly How do I start a Session or how do I keep the dynamic flowing? These questions are always the overarching concern. Learn techniques that help you get past awkward jitters or doe in the headlights type moments. I will take you from point A to point B & beyond in designing Your Session & keeping the dynamic popping from start to finish. This class will include: Pre session design tips, Setting up space, how to negotiate with your sub for success. Differentiating between submissive Psychology & bottoming Psychology as well as What is a fetishist? Creating session moves on the fly, Setting expectations, closing a session, transition of space, aftercare & lots more"
Sign in for this event starts from 9.30am in the morning with the class beginning at 10am & goes through to 4pm in the afternoon with a break for lunch. The day will also include a Q & A section too. As mentioned tickets for this event are limited which are now available to buy, full details for which can be found via the Meridian Dallas Dungeon site.
You can find out lots more information & apply for the Developing Your FemDom Skills Class via the Meridian Dallas Dungeon Web Site