Live FemDom Multi Slave Party At The Murder mile Studios
We're delighted to announce the first Hogspy live FemDom event taking place in London.
Friday 13th June 2014
The Murder Mile Studios in East London is where we're joined by some of the most established Professional Dommes on the Fetish scene right now not only from England but also Europe & beyond at what looks set to be an action packed night of FemDom scenes in a fantastic multi room, multi theme venue that we're sure will offer something for everyone who's in to Serving Females. Slaves, Submissives, Tv's & Kinky people are all invited to join us for a Friday Summers night of live FemDom taking place here in the English capital city, London.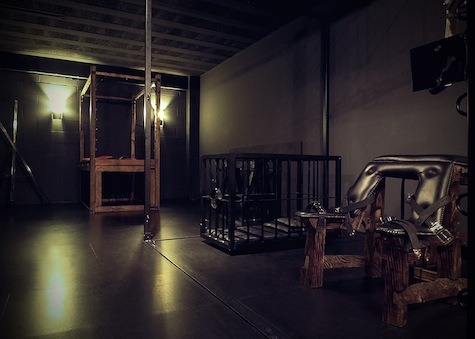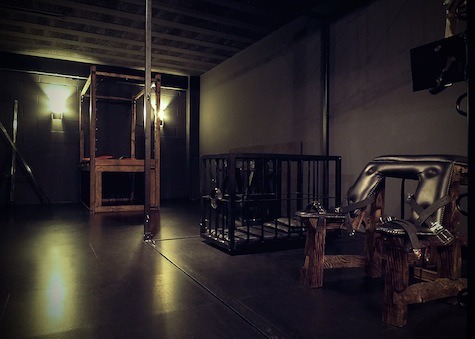 The date is confirmed as Friday 13th June 2014 & doors open at 9pm, running through until 3.30am. A limited amount of tickets are now on sale for our multi slave party. Please note that no tickets will be available on the door which are only available to buy in advance through our appointed distributor. Tickets cannot be purchased through the venue. A Fetish dress code applies to all who wish to attend & we have a strict no pictures, Filming or recording policy of any shape or form whatsoever for the comfort & discretion of everyone  that is attending. You must be over 18 years.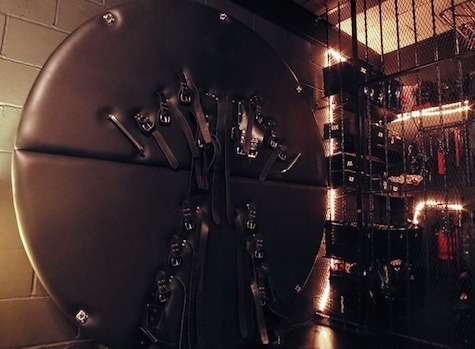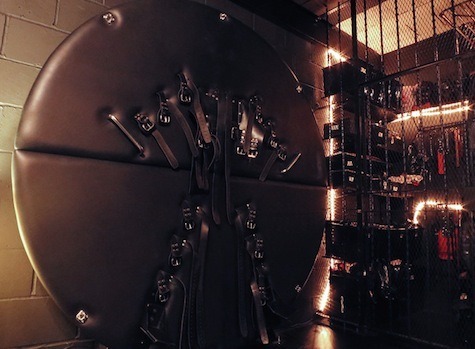 The Hogspy live FemDom party at The Murder Mile Studio features a number of different rooms including the Dungeon of course which is well equipped with Benches, Cages, Crosses & more not to mention the "Wheel Of Misfortune" a Bondage Bed & a number of Thrones too. The Prison Cell is conveniently positioned in the Dungeon zone as well, a handy option for those Dominatrices seeking to secure their subjects in between Beatings or being Served by them.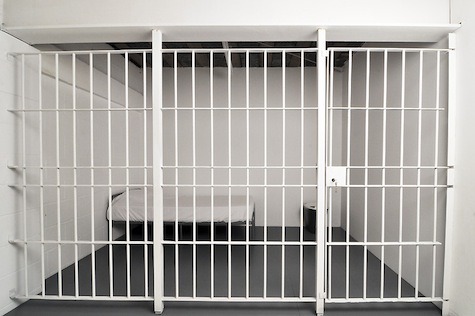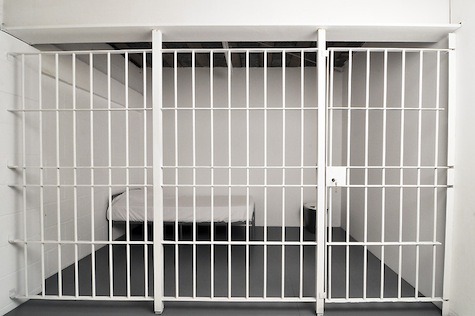 The White Room is also close to hand, a Clinical area for fans of Medical scenes & all things Hospital related, examinations are encouraged which will no doubt attract a number of patients who are seeking to have their conditions rectified.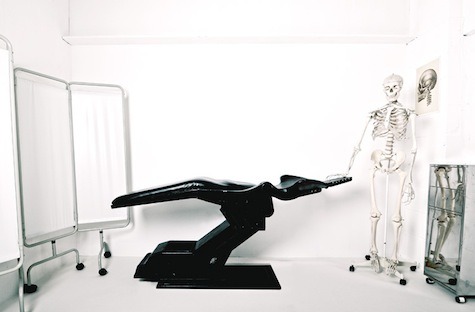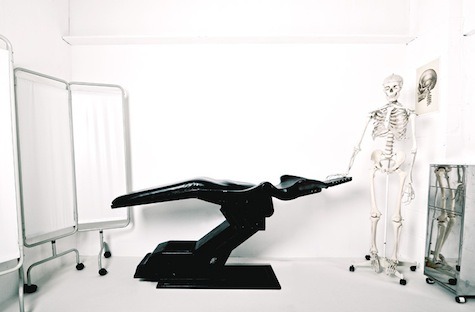 The Boudoir is set to be a quieter affair than the shenanigans taking place in the Dungeon & the Medical area, a place for Dominant Females to rest & relax & catch up with or make new friends & associations whilst their slaves & subs attend to their needs whether it's their Feet or refreshment requests or any other demand the Boudoir is the place where Dommes can chill & enjoy good  company.
Hopefully our brief description & pictures gives you a feel of what you can expect at the Hogspy live FemDom night at the Murder Mile, complimentary light refreshments will be served during the evening in the Bar area, you may bring your own alcohol in limited quantity but please be aware drunkenness is not encouraged, shower & drink refrigeration facilities are also included, a cloakroom & reception area along with a whole host of other features, including a Smoking area complete a truly unique facility which we're excited about hosting our FemDom night from. More details, additional pictures, maps, transportation & other handy info can be seen by visiting the web site of The Murder Mile Studio
Dominatrices
We've invited a large number of Dominatrices to attend our FemDom night in June some of whom we include below with others being announced over the coming days & weeks, all of whom are looking forward to meeting new & old slaves alike, visit the  Mistresses web sites for full details, pictures & information & check Hogspy frequently for even more Domina's as soon as they're confirmed.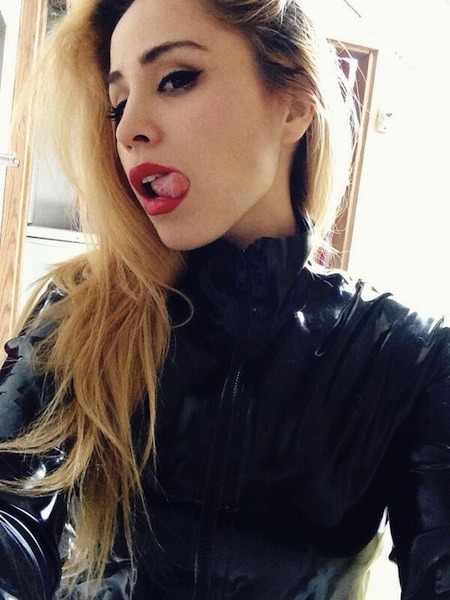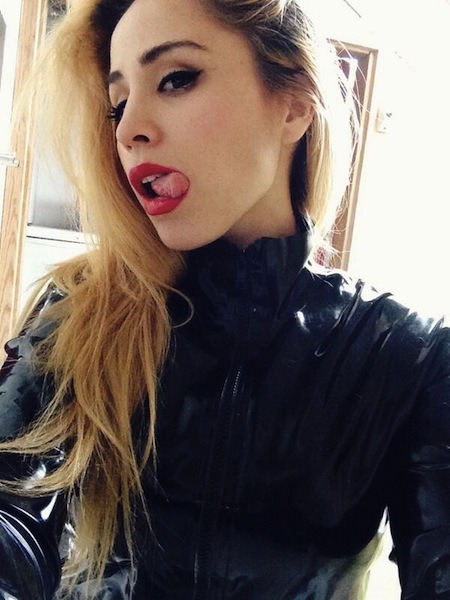 We're absolutely delighted to confirm that Lady Sophia Larou will be attending our first live event. Visiting from Copenhagen in Denmark, Ball Busting, Spitting & Foot Worship are just a few of the activities that Lady Larou, who's sometimes referred to as The Copenhagen Domina, enjoys. Find out everything you need to know, see additional photos & more by visiting the Lady Sophia Larou web site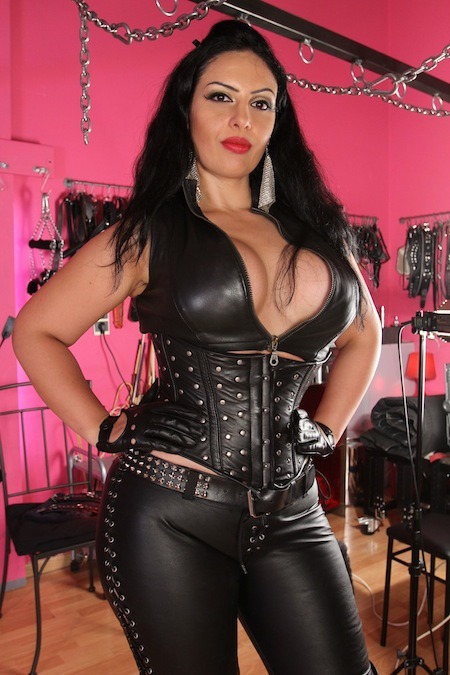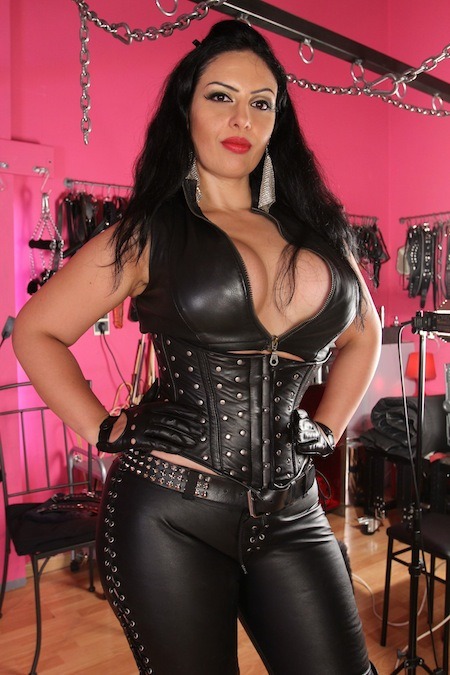 Professional Dominatrix Mistress Ezada Sinn has confirmed She's on Her way. An extremely popular Dominatrix who regularly travels within Europe & sometimes beyond Dominating male slaves & subs as She goes, Mistress Ezada Sinn also features on a number of the planet's top Female Domination sites as well as frequently Films & Shoots for Her own site & stores. Corporal Punishment, Humiliation & Boot Worship are a small selection of Her preferences, fuller details & more pictures on the Mistress Ezada Sinn web site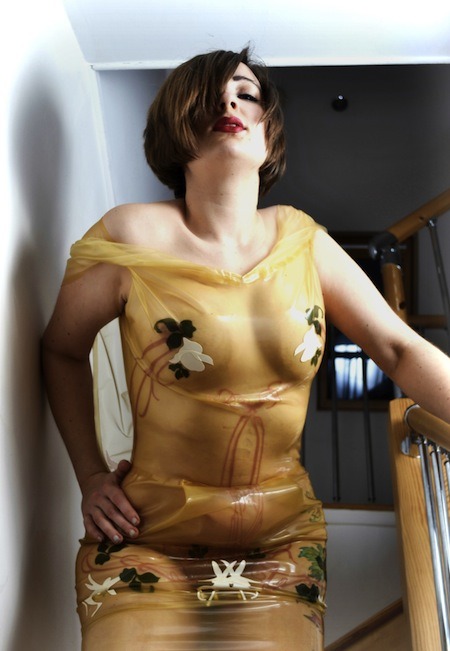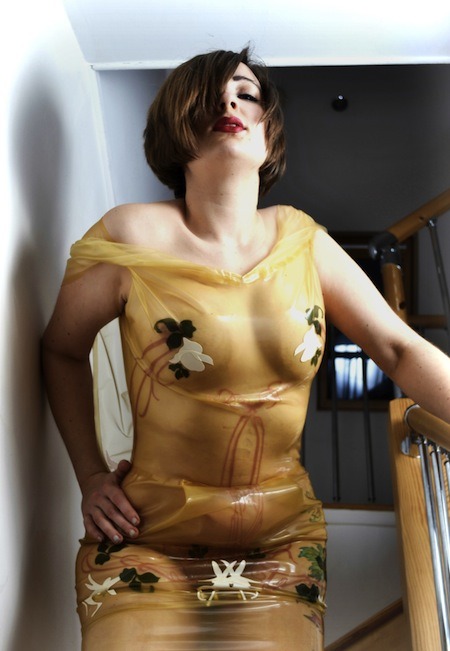 We're thrilled that Mistress Evilyne of Dungeon Manor has told Hogspy that She will be attending our first event on Friday the 13th of June in London. Located just outside the Capital where She conducts Her Sessions from Her well appointed "Dungeon Manor"  Scat Training, Degradation & Hardcore Beatings are just some Her favourites, find out much more information via the Mistress Evilyne web site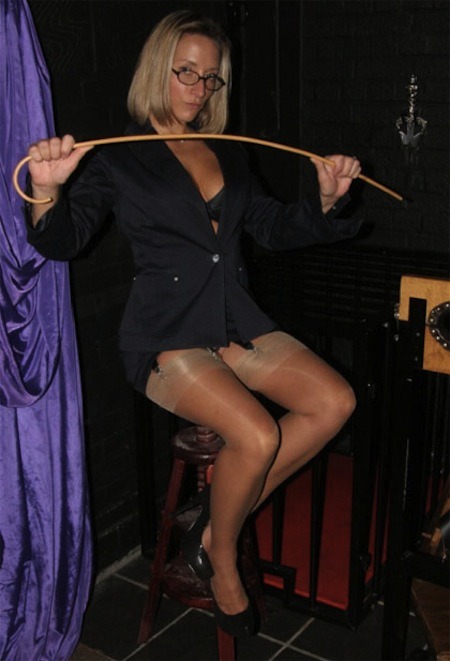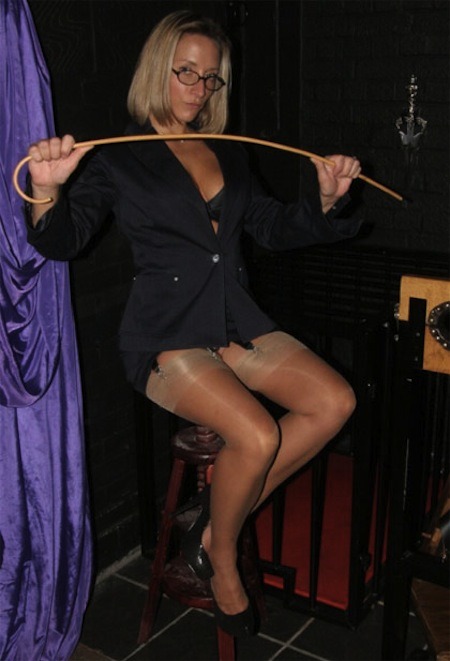 English Dominatrix Miss Sabrina has confirmed Her attendance which will no doubt prove a popular choice for existing & new Worshippers. An experienced Mistress of many years who conducts Her Sessions in the South of England not far from Gatwick Airport. Foot Worship, Corporal Punishment & Nipple Torture are all activities enjoyed, find out more details on the Miss Sabrina web site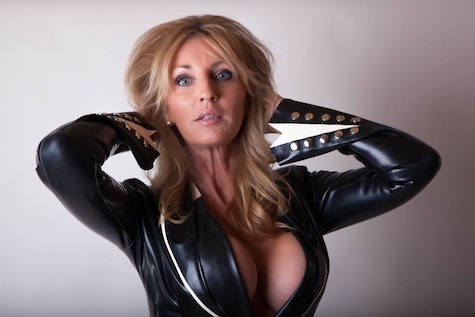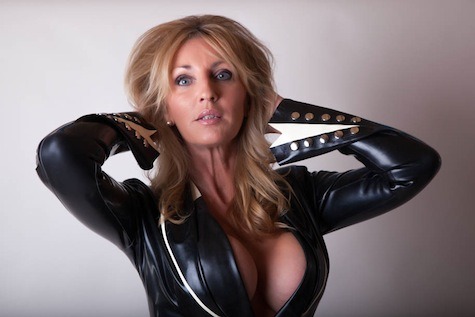 We round up the initial confirmation of Dommes attending for now & who better to do so with than English Dominatrix Mistress Chatterley. Dividing Her time between Oxford & London where She uses & Abuses Her slaves & subs, Corporal Punishment, Foot Worship & Forced Bi are a small selection of Her Domination preferences, you can find out more details via the Mistress Chatterley web site
Remember that we will be announcing even more Mistresses & Dominatrices on Hogspy over the coming  few days & weeks so keep a close eye out for more news. We sincerely hope that you can make it to our first live event in London, further details & updates will be added soon so please check back frequently for all our very latest announcements. We're looking forward to meeting you on Friday 13th of June at The Murder Mile Studio in London for a night of Female Domination.