Multi Slave Party In London
The Hogspy London multi slave party being held here in the Capital is fast approaching & we're delighted today to bring you further details about our first event, including the addition of even more Mistresses previously not announced on our web site.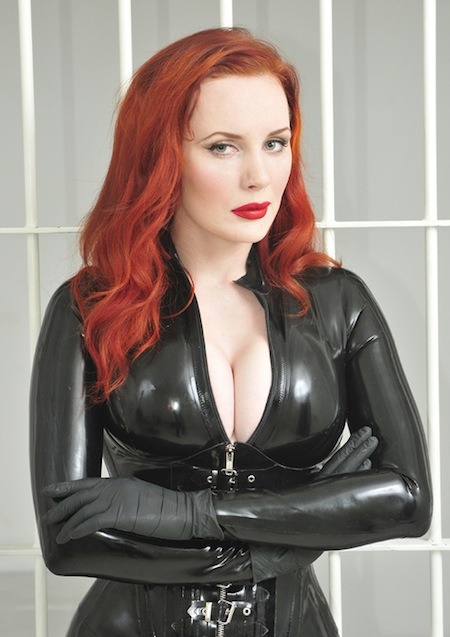 Mistress Morrigan Hel is an experienced Dominatrix & Fetish Model & the proprietor of the Murder Mile Studio in London from where we host the Hogspy multi slave party from. Mistress Morrigan has graced the covers of many a magazine & Fetish web site over the years as well as performed at a variety of clubs including the world famous Torture Garden. Corporal Punishment, Boot Worship & Bondage are just a few of the different types of Session that She enjoys, more details & additional pictures can be found by visiting the Mistress Morrigan Hel web site
Friday 13th June 2014
Tickets are currently on sale & it is important to keep in mind that these are limited in number owing to capacity restrictions & wanting to keep a good ratio between Dominants & slaves, no entry will be allowed without an advance ticket, none will be available on the door & please also remember that a strict Fetish dress code applies to all, no casual street clothes are permitted. If you are coming along  & haven't yet bought your ticket we urge you to do so as soon as possible.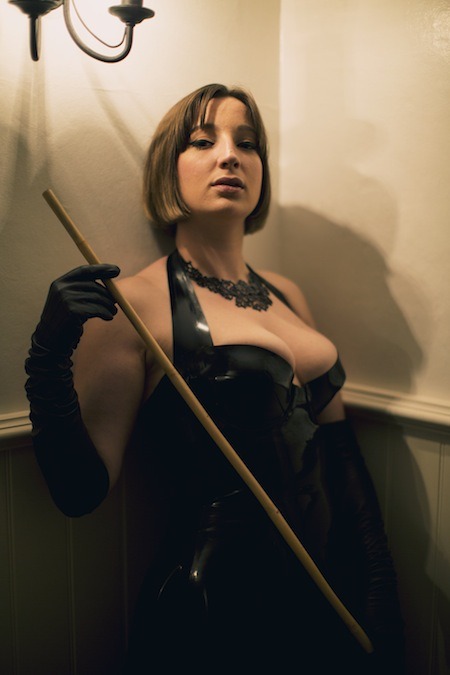 We're delighted that English Dominatrix Mistress Evilyne is coming to our party, located just outside the capital at Her own Dungeon Manor facility from where She enjoys Using & Abusing Her subjects from Mistress Evilyne told Hogspy that "My cane is itching to streak skin. The 13th of June is going to be a night to remember." More information & pictures via the Mistress Evilyne web site As mentioned our multi slave party takes place at the very well appointed "Murder Mile Studios" which is a multi room & fully equipped facility in the heart of London & includes a Dungeon, Clinical room, Boudoir, Prison Cell & loads more, on top of that quality bathroom facilities & air conditioning are provided to ensure a comfortable environment, more details via the Murder Mile site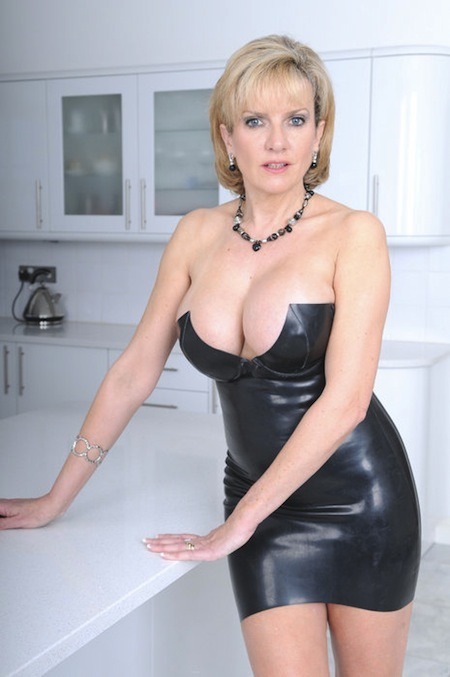 Lady Sonia has recently confirmed with Hogspy that She will be attending our multi slave party which we're absolutely thrilled about. This really is a rare opportunity to meet Lady Sonia who has recently started to Film brand new FemDom content for Her ever popular web site, if you ever wanted to meet Lady Sonia this is your chance! Lots more information on the site of (Site Closed)
Whether you're a seasoned slave or submissive or just beginning your journey in to the FemDom world you can look forward to a night of FemDom action amongst a variety of top Dominatrices from England, Europe & beyond who are all looking forward to meeting new & old slaves alike at our Summer slave party.
We're extremely pleased to confirm that music & background sounds on the night of our multi slave party will be provided by none other than "Gwendoline" Those of you with a good memory of the London Fetish scene spanning back a couple of decades will recognise the name as being part of the Switchblade Sisters who used to host their own successful events in & around the capital & aside from music at the party we're delighted to announce that Gwendoline will also provide FemDom visuals on the night  too. We very much welcome Gwendoline to our event, keep up with all their very latest news on Twitter via Gwendoline Schultz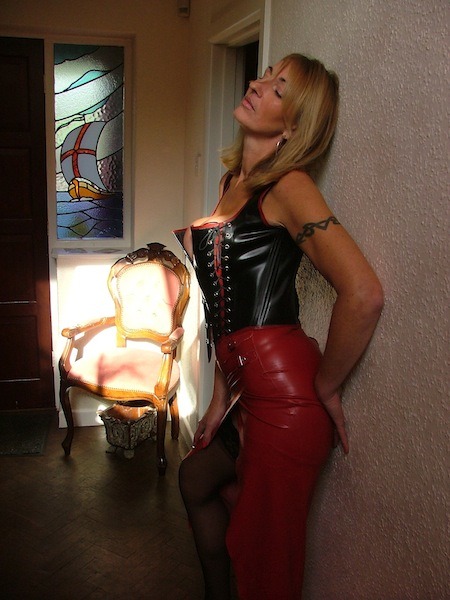 Mistress Chatterley is an experienced Dominatrix who divides Her time between Oxford & London Using & Abusing Her slaves & subs along the way & we're very please to confirm that She will be joining us at our multi slave party. Strap On Training, Face Spitting & Forced Bi scenes are just a small selection of Her Domination preferences, further info & photos via the Mistress Chatterley web site All guests attending are free to bring along their own beverages for the night which can be kept refrigerated, alcohol is permitted but we do stress that this is only in moderation, please be respectful of everyone in this regard, importantly, glass bottles are not permitted, drinks in cans or plastic containers only please.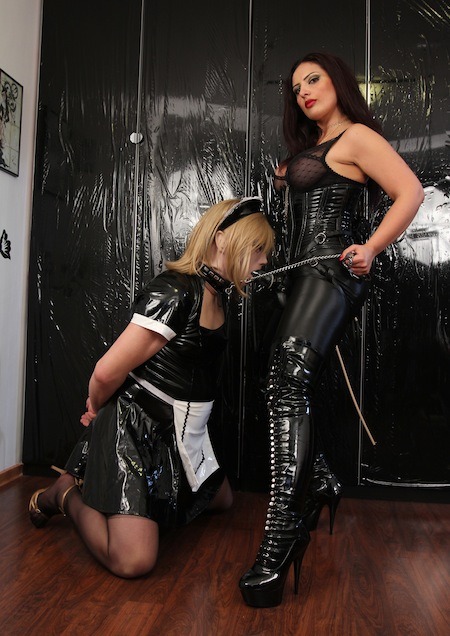 Mistress Ezada Sinn is a European Dominatrix & we're very pleased to welcome Her to our event, Mistress Ezada enjoys a wide variety of different types of Session & told told us "Private sessions with the right Domina are always intense but embracing your submission, serving Her in front of other Mistresses & slaves, obeying with pride, is an important step in every submissive & slave Training. I salute the initiative of Hogspy to organise this event & I am looking forward to meeting & playing with new male creatures." You can find out more information & see more photos by checking out the Mistress Ezada Sinn web site
An outside Smoking area will be provided at our FemDom party in London as well as a chill out zone to wind down in & take a breather or simply enjoy a drink.
Doors open at 9pm & we run through until 3.30am, changing facilities are available at the venue which are spacious & clean along with shower & bath room options should you wish to freshen up a little, tea & coffee will also be on offered to all that want a warm drink prior to hitting the road at the very end of the night.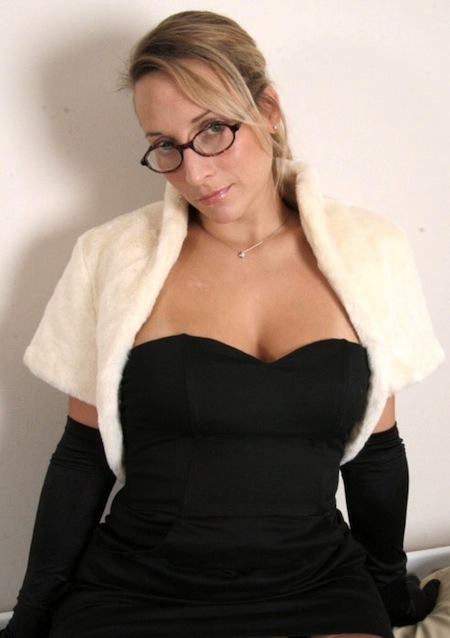 Hogspy is really pleased to confirm that Miss Sabrina will be joining us at our party in London. Located in the South of England & conducting Her Sessions mostly from the increasingly popular Gatwick Dungeon as well as running Her popular & frequently updated web site, Foot Worship, Spanking & Verbal Humiliation are just a small selection of the different types of FemDom Session She enjoys. More pictures & additional info are on the Mistress Sabrina web site
Hoods & Masks are very welcome at our multi slave party, cross dressing & gender bending are also encouraged, outrageous, weird & wondeful attire too, whatever takes your fancy, all we do ask is that everyone makes some effort & sticks to the Fetish dress for the all round comfortablness of everyone joining us.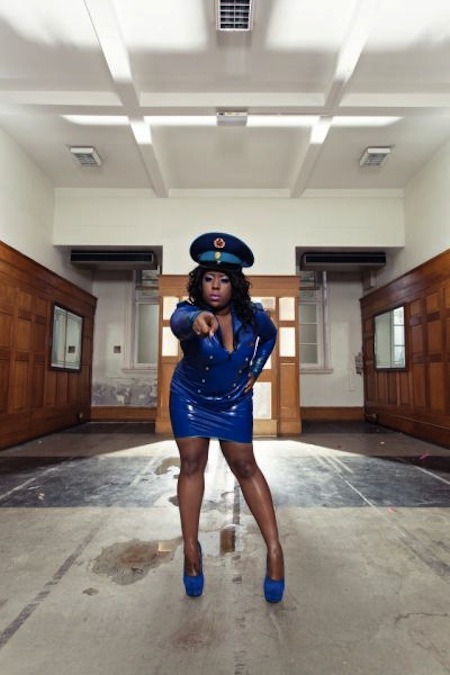 Mistress Esme is a London based Dominatrix who we are very much looking forward to seeing at the Hogspy FemDom party, Toilet Training, Degradation & Whipping are just a selection of Her Domination Session preferences, lots more information & additional pictures can be found on Mistress Esme web site
It's important for us to stress that novices & beginners are most welcome at our multi slave party, whilst it may feel daunting to come along & take a gigantic step in to the unknown rest assured that the wealth of expereince & individual styles of Dominatrices attending our event ensures that there 's something for everyone to enjoy & that limits are always fully respected,  we're not big on rules, however, safe, sane & consensual is very much the order of the day at our FemDom party.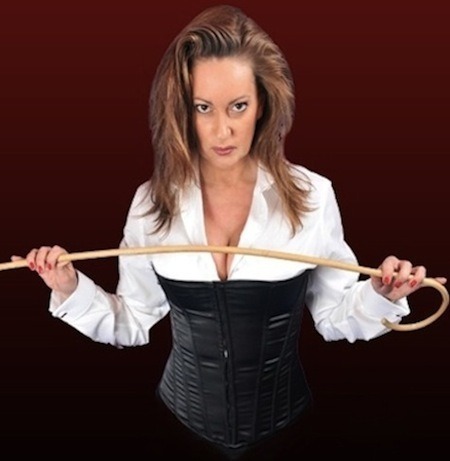 Miss Brown recently returned to England following time spent overseas & we very much welcome Her to our multi slave party this month. An experienced Dominatrix with a particular passion for Corporal Punishment amongst many others & who also holds Her own Spanking parties occasionally too. You can find out loads more information, along with pictures on the Miss Brown web site
If you're travelling to the venue by public transport then Clapton overground is the nearest mainline train station, which is just 10 minutes from Liverpool Street station, alternatively, if you're coming by London underground then the nearest tube station is Manor House on the Piccadilly line. There is parking on the street for those coming by car. Which ever way your travelling further transport details can be found on the very front page of the web site of the Murder Mile Studio.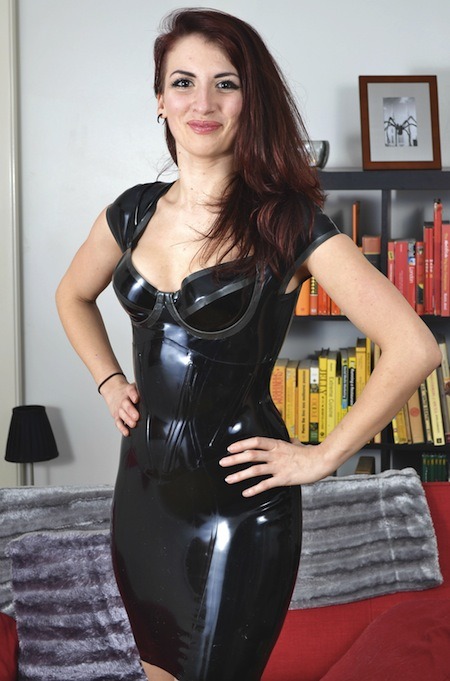 Having recently entered the FemDom scene Hogspy is very pleased to welcome Miss Twisted to the party. Guided & Trained by none other than Mistress Evilyne over recent months, who as mentioned earlier is attending also, Miss Twisted enjoys a selection of different Domination activities such as Spanking, Foot Worship & Verbal Humiliation. A brand new web site is on its way, in the meantime you can find out more info via the web site of (Site Closed)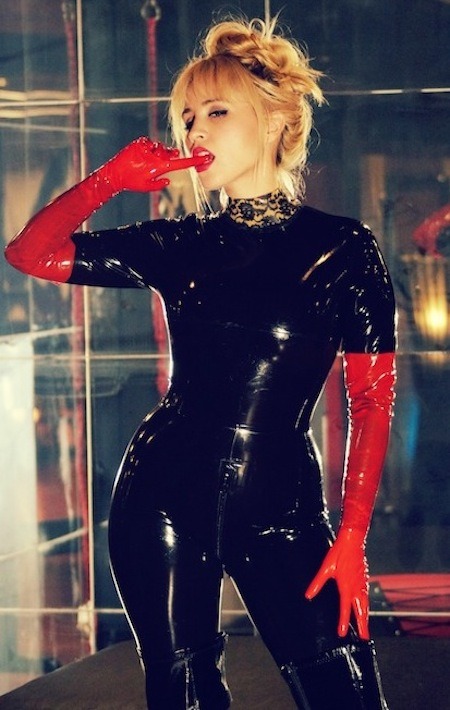 We're thrilled that Lady Sophia Larou, pictured above in a Catsuit & Gloves is attending the Hogspy party who's travelling from Copenhagen in Denmark. Lady Larou will be conducting Sessions whilst in the capital, however, all Session availability has now gone & is fully booked & therefore the only way you can get to Serve Her on this trip to England is at our FemDom party, Spitting, Tease & Denial & Kicking are just a small selection of Her Domination preferences. You can see plenty more pictures & find out everything you need to know by checking out the Lady Sophia Larou web site
Naturally there's no age restrictions at our party provided that you are of course over eighteen years old, we're expecting a real mixture of ages & persuasions with slaves & subs travelling from all over, if you do have any questions whatsoever feel free to contact us via our site & we'll get back to you just a soon as we can.
We sincerely hope that you can make it along to our first Hogspy multi slave party taking place in London on Friday 13th June, it really is important to keep in mind that tickets are limited, as much as we would like to we cannot increase the numbers, once all the tickets have gone that's it so if you're planning on coming then please buy your ticket today.