15th – 18th December 2016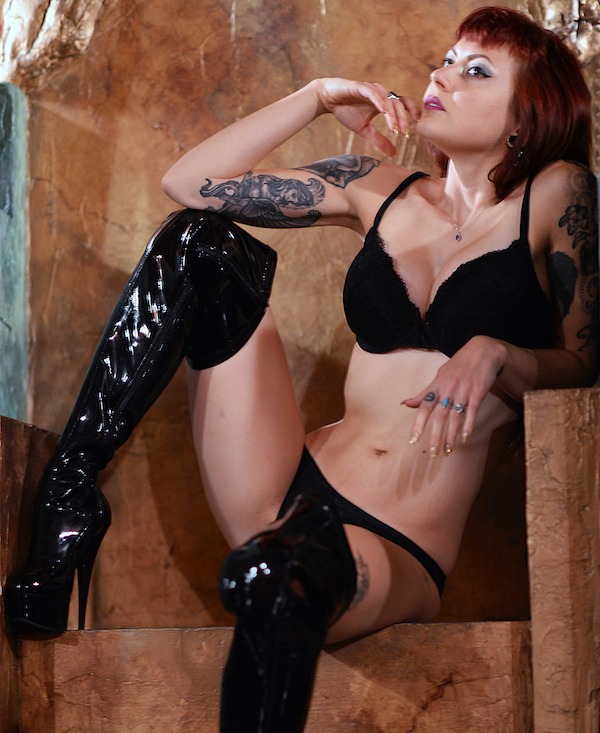 Year end travel continues as Mistress Ultra Violet heads to Charlotte in North Carolina.
Following Her recent trip to New Orleans where She attended this years DomCon celebrations Mistress Ultra Violet hits the road one last time this year & visits Charlotte in North Carolina from where She will be conducting Female Domination Sessions during the dates displayed up above & will also be Co-hosting a FemDom Play Party during the trip too. Polite applications to Serve Ms Ultra Violet in Charlotte can now be applied for via Her web site & by completing the form easily found in the 'Rendezvous' section & carefully following the Session request instructions. A direct email address & contact telephone number are provided too. Professional Domination Sessions with Dominatrix Ultra Violet usually run from early until late when on tour & are open to novices as well as the more experienced slave & submissive but please note that you may be required to pay an advance deposit in order to confirm your appointment. FemDom Sessions during this Charlotte trip are being held from a clean & discreet & well appointed Dungeon.
Aside from Domina Sessions in Charlotte, Mistress Ultra Violet will also be undertaking a number of Film & Photo shoots & invites applications from slaves & subs to participate in such. You must be reliable as well as flexible towards hours which may include a late finish. A variety of Fetish's & themes will be shot during these Productions which will be utilised by Mistress Ultra Violet for Her Clips4sale store & various other online outlets. Importantly, all those that wish to be Used & Abused as a Film slave must be prepared to sign a 2257 Form prior to any Filming taking place.
As mentioned, during the Charlotte tour Mistress Ultra Violet will be hosting a special Female Domination Party which is taking place on the Saturday night of the trip & is being held from an upscale residence which includes it's own fully equipped Dungeon. Attendance for this exclusive event is strictly by invitation only, further details can be obtained by contacting Mistress Ultra Violet directly.
Mostly located in Georgia from where She holds Sessions at the ever popular Atlanta Dungeon Mistress Ultra Violet is an experienced Dominatrix who enjoys a wide variety of different types of scenes & activity when in the Dungeon including but not not limited to Corporal Punishment, Trampling & Verbal Humiliation to name just a few, check out Mistress Ultra Violet's web site for further details of Her FemDom preferences & approach. Chastity Training with Key holding & extended lock ups are also possible as well.
You can find out lots more information & apply to Serve or be Filmed in Charlotte as well as enquire about the private Play party, see additional pictures & lots more besides via the web site of Mistress Ultra Violet