Midlands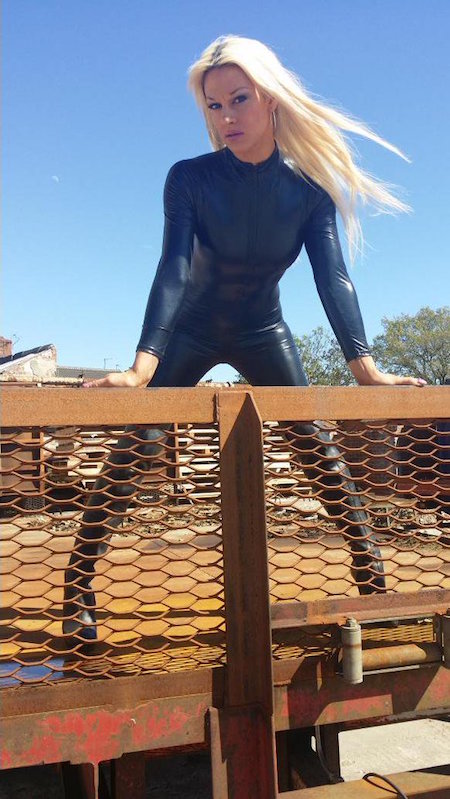 FemDom news as Mistress Tia returns to conduct Female Domination Sessions.
Following an absense of almost a year from Dominating male slaves & submissives Mistress Tia the English Dominatrix recently announced that She will once again be offering Professional Domination Sessions which will no doubt prove popular news to all Her admirers across the globe. Hogspy noticed last week that Mistress Tia's Twitter feed unexpectedly sprang back in to life confirming that She is once again considering requests to Serve which included Her contact telephone number within the announcements. Worth mentioning that the London dates seen near the top of Mistress Tia's Twitter feed are of course for last year & are not part of the recent announcements, we'll bring you the very latest Session location news, including any London tour dates, just as soon as we've confirmed them with Ms Tia next week . At present specific details of where FemDom Sessions will be hosted from on an ongoing basis are not known, however, in & around the Midlands area of England are the most likely location when not on tour.
Mistress Tia is an experienced Dominatrix who enjoys a wide variety of different types of scenes & activities when Dominating Her subjects including but not limited to Spanking, Foot Worship & Verbal Humiliation to name just a few, Chastity Training along with Key holding & extended lock ups is also a possibility for those slaves & subs seeking a more ongoing arrangement. Financial Domination or "FinDom" scenarios are also considered by Domina Tia & can typically included pre arranged Shopping & Dinner dates for those looking to be Dominated outside the Dungeon environment. A deposit is usually required in all circumstances. Those not fortunate to be able to Serve Mistress Tia in person or who simply cannot wait to be in Her presence can download & enjoy Clips & Movies featuring Her via Her Clips4sale store, a link for which can be found within Her Twitter profile.
You can find out more information, keep an eye on all the latest announcements & see additional pictures via the Twitter account of Mistress Tia